Have you found an addon that you would like to install on your site? Follow the steps in this guide to checkout, download the addon, and install the addon on your site!
CHECKING OUT
Select the addon that you wish to purchase and proceed to checkout.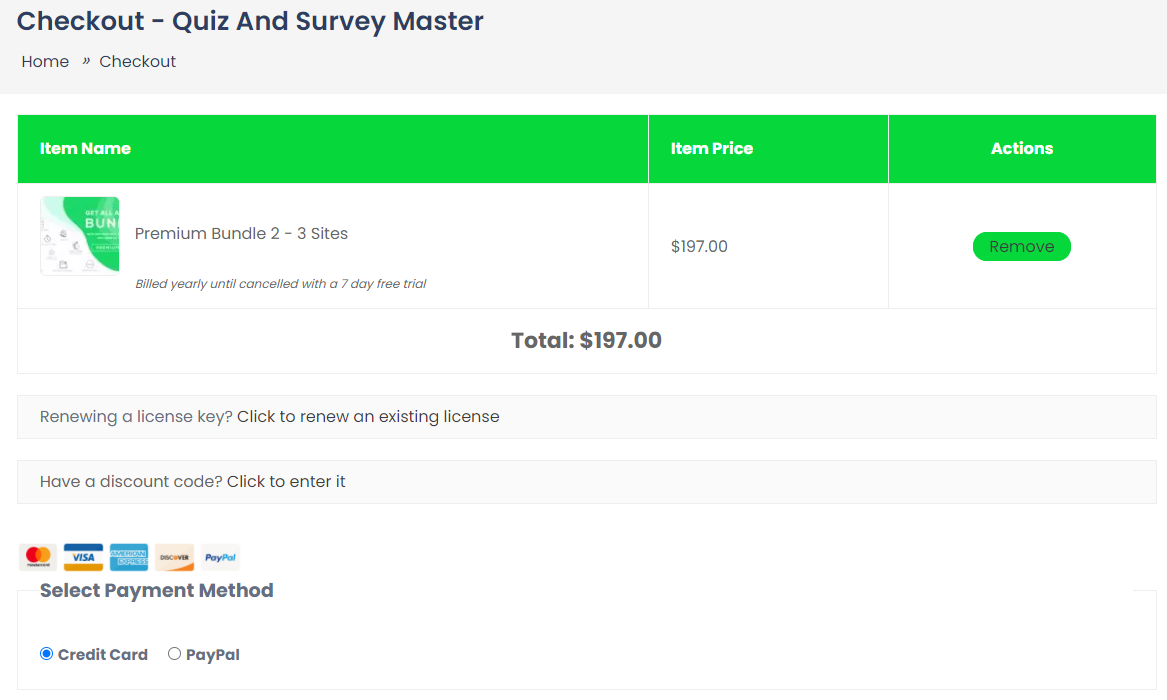 If you are updating the license to your already-purchased addon, then follow the blue hyperlink labeled 'Click to renew an existing license' and follow the prompts.
Also, If you have a discount coupon you can redeem it by clicking the hyperlink where it says 'Click to enter it' beside 'Have a discount code?' and click 'Apply' the discount will be activated.
NOTE: Licenses last for exactly one year after the date of purchase and they are needed in order to receive updates to the addon. Without a current license, you will have to purchase a license renewal in order to update the addon.
DOWNLOADING THE PLUGIN
After completing the purchase, you should see a page with your purchase confirmation, and also an emailed receipt will be sent to you within five minutes. Both the Purchase Confirmation page and the email sent to you with the subject 'Purchase Receipt' will contain blue links to where you can access and download the .zip files the contain the addons. If you bought multiple addons, then click on each addon one by one to download.
* Note: Occasionally, certain browsers with certain settings will automatically unzip the file as you download resulting in just the files. If you do not see a zip file after downloading, try using a different browser to download your addons.
After downloading the .zip file, go into your WordPress dashboard and click on 'Plugin' and click 'Add New'.
Right next to the title of the page 'Add Plugins', there is a button that says 'Upload Plugin'. Click on this button and it will take you to a new page where you can upload the .zip file that you had downloaded earlier.

After uploading the file, click on 'Install Now'. If the addon installs properly, that page will look like this;
ACTIVATION
After successful installation, you will need to activate the plugin. Click on the 'Activate Plugin' button below the final line 'Plugin Installed Successfully'. If you have a lot of addons on your WordPress, then search for the addon you just installed to double-check that it is activated. It should look like this when you search for it in the search bar;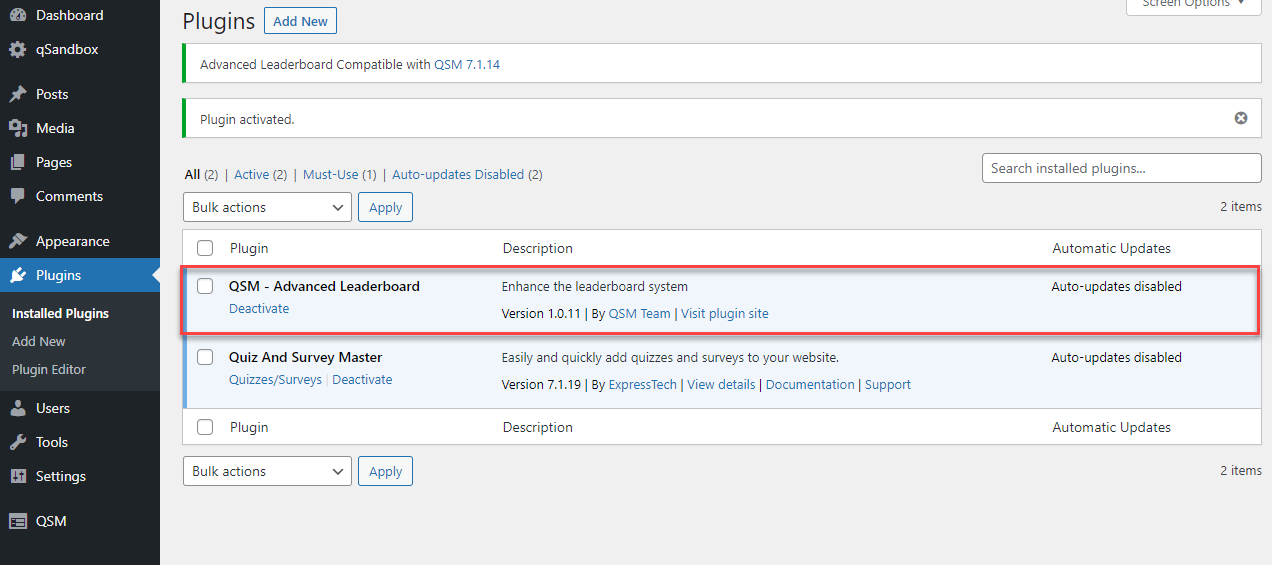 Once you have your addon installed, you can refer to that addon's documentation for setting up. Check out our documentation page for finding the addon's documentation.