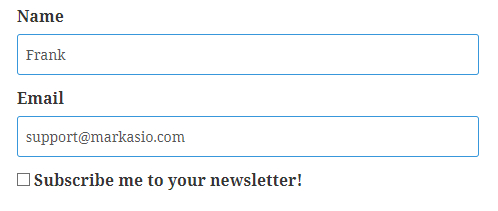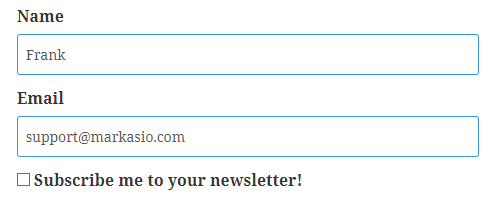 Grow your list of subscribers in MailPoet by using this add-on to add users who take your quizzes and surveys! This addon will give you the ability to add users who take your quiz to your lists in MailPoet.
You can choose which list to add the subscribers to for each quiz! You can set up for the user to have to click the checkbox to subscribe or to have the addon automatically subscribe the user upon submitting the quiz.
This addon is for MailPoet Version 3. This will not work for MailPoet Version 2 (labeled as the "Previous" version)
Addons include 1 year of support and updates. View license terms. This addon requires Quiz And Survey Master 6.0.0 or newer. Requires WordPress 4.8 or newer.

Get this addon with our Pro bundle
Buy our Pro Bundle and save over 95% on addon costs. You will get all addons included in the Pro Bundle. → Show me the plans