Quiz games are fun to engage students, colleagues, and users. Look at it this way, while driving to work, some quick general knowledge quizzes can help you learn and pass the time, right? There are different styles of quizzes for teachers and these quizzes have been proven to be 85% more efficient than regular learning.
With that thought, in today's blog, we will talk about some benefits of live quiz games for teaching and suggest some quiz games for students toward the end of the discussion.
But let us begin with a simple discussion about quiz games and live quiz games. You might believe that online quizzes are always running on the back end, but that is not even half of the reality!
What are Live Quiz Games?
We are not alien to the quiz games that we play online, right?
But we are living in the 21st century and there is nothing that seems impossible, and live quiz games are one such victory in the field.
Live quiz games are the talk of the town, but what are they exactly?
When a quiz is being taken in real-time, by multiple players that quiz is known as a live quiz game. Leaderboards and regularly updating questionnaires are also characteristic of such quizzes.
Nevertheless, I guess we can all agree that live quizzes are way more fun than static and repetitive ones, right?

Now it may stifle you, but where could you possibly create such quizzes? Well, you have landed on the answer yourself!
Using Quiz and Survey Master plugin, you can create such live quizzes, with real-time leaderboards! With the Flashcards and Leaderboard Addon of QSM, you can create a marvelous and engaging quiz for teaching!
Benefits of Live Quiz Games for Teaching
#1 Learning without stress
During school tests, children may experience anxiety. They are frequently concerned about how well they will perform, how their results will compare to those of their peers, and what the teacher will think of them.

Game quizzes are less stressful and allow us to put our abilities to the test. Quiz games are especially beneficial for shy or introverted children who are afraid of making a mistake and embarrassing themselves in class. Quizzes are a low-stress method of learning.
#2 Comprehending any subject
You can create custom quizzes that are relevant and interesting to the topic you're teaching in class. Throughout the learner's journey, live quiz games can be shared.
To begin, you could share a live quiz to introduce a new subject and assess the student's level of understanding. Once you begin teaching the subject, you can distribute a quiz as a pulse check during the lesson and a recap at the end to assess the class's comprehension. You can see how many students get the questions right or wrong using real-time data.
#3 Making connections
There are no restrictions on when and where your students can learn with QSM. Live quizzes are an excellent way to engage students in the classroom, remotely, or as part of a blended learning model.
A live quiz can be played using video conferencing software such as Zoom, Google Meet, or Microsoft Teams. Simply share the join code, and everyone can play the game on their own device.

Also read: How to make appealing quizzes
#4 Competitive Awareness
Quiz games foster an unbreakable spirit in their participants due to their intense competitive nature. One key characteristic that distinguishes winners from the rest is that they play to win and give their all. People who regularly play quiz games are sharper and more alert in such situations.
Playing quiz games on a regular basis helps them improve their information retention, decisiveness, and analytical skills. Players' ability to answer a wide range of questions improves when they have a strong ability to retain information.

A higher level of decisiveness reduces mulling and overthinking, allowing players to respond more quickly. Analytical skills are useful in solving complex problems.
#5 Possibility of Individual Learning
Quizzes allow all children to participate in the same activity while allowing for easy differentiation. For quizzes and learning materials, for example, you can use the same design but with different questions. This is a nuanced distinction.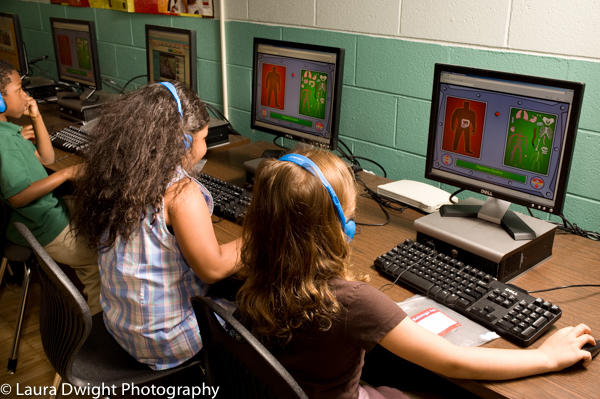 It can also help you determine the appropriate level of challenge for each student and how to best support them in reaching their full potential.
Quizzes, even for adults, can help determine your level of interest in a subject. Math quizzes can be fun for someone who enjoys math. Someone who enjoys fashion, on the other hand, can participate in some entertaining fashion quizzes. It is determined by the individual's preferences.

Read more: Trivia Questions to try out!
#6 Consistent Learning Opportunity
This is an important point to bring up when discussing the benefits of playing online quiz games. Contrary to popular belief, taking online quizzes does not necessitate a high level of knowledge. These games play an important role in keeping you informed and learning at all times.
When you don't know the answer to a question, you have a fantastic opportunity to learn something new. Curious minds are always looking for new and exciting things to learn more about.

In addition to ongoing research and learning of current events, history, general knowledge, and other trivia, online quiz games allow players to be well-informed.
#7 Potential to Stay Updated
This one must always be mentioned when discussing the advantages of playing online quiz games. Contrary to popular belief, playing online quizzes does not necessitate a vast amount of knowledge. These games actually contribute significantly to keeping you informed and learning at all times.
When you don't know the answer to a question, you have a fantastic opportunity to learn something new. Curious minds are always on the lookout for something new and interesting to learn more about. Online quiz games provide players with the opportunity to be well-informed in addition to endless research and learning of current events, history, general knowledge, and other trivia.
Classroom Live Quiz Games to Try Out!
With the QSM plugin, there are endless possibilities to try out for live quiz games! Let us go through a few examples of classroom quiz games for teachers that will surely keep your students engaged:

Learn how to create a quiz using the QSM plugin
#1 Flashcards Rapid Fire
Rapid-fire quizzes are the most fun of all the live quiz games. To execute a perfect rapid fire, you can make use of the Flashcards addon by QSM.
This addon allows you to show one question at a time and the students can take their chance to answer it. In case of right or wrong answers, you can even flag the question and at the end of the quiz, all the results are displayed on the leaderboard, using the Leaderboard addon.
This quiz works best in both cases, whether offline or online. This live quiz game is simple and fun for the students and easy to execute!

Also read: Learn how to make a flashcard quiz
#2 Match the Following Trivia
Another cool quiz game could be a match-the-following quiz. This game comes with the thrill of knowing all the options and still being muddled with finding the answer!
You can create this trivia quiz using the QSM plugin's Advanced question type addon. This is an all-in-one addon, that offers you new question styles and, therefore new types of quizzes!
#3 Can You Guess It Right?
You can create a 'Can you guess it right?' quiz using the QSM plugin. This quiz is a great learning experience with eye and mind coordination. This is a type of picture quiz, in which students can observe the picture and answer on its basis.
You can add different types of questions to a picture quiz. One of the prime examples can be to find out the difference between the two pictures. As shown in the image below, you can add image options as well as image questions!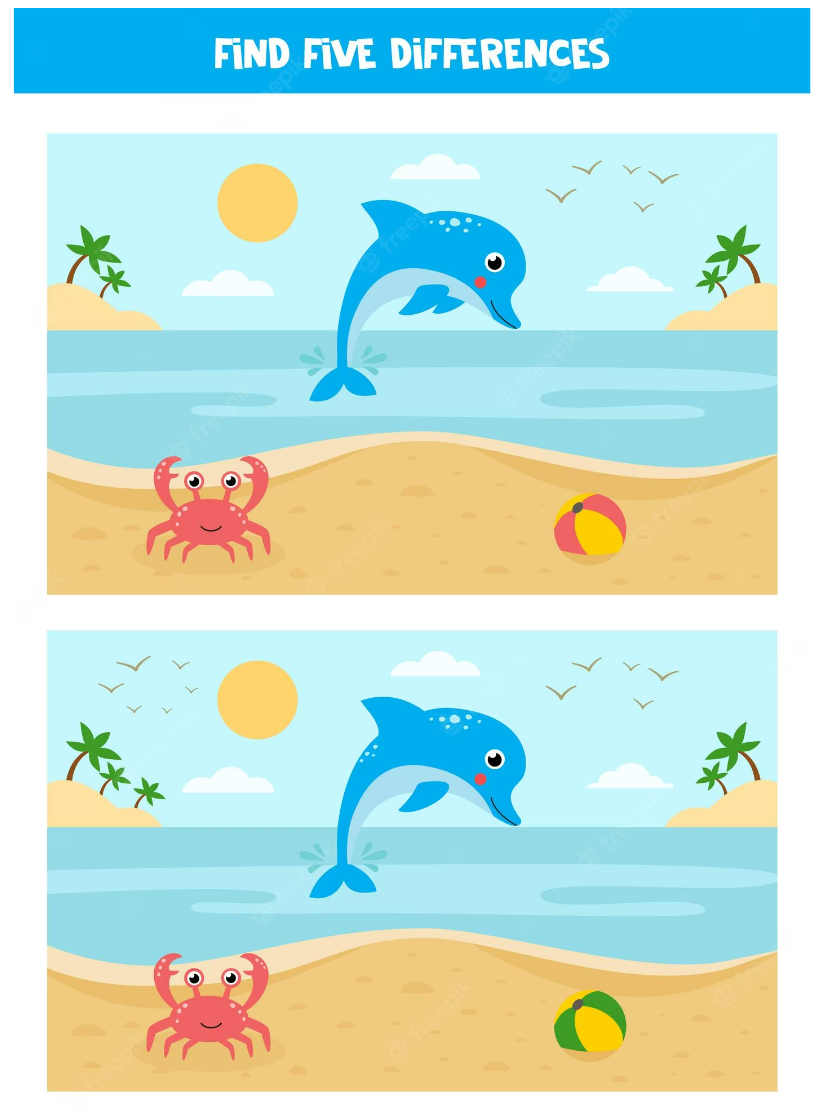 FAQS
What are the benefits of quizzes in learning?
The benefits of quizzes in learning are:
1) Boosts confidence in students or participants
2) Keeps your brain away from rusting
3) Keeps you updated with current events
4) Finding personal interests
5) A stress-free method of education
What is the importance of quizzes in education?
Tests and quizzes have always been a motivator for students to study harder when they know their progress will be judged by an exam, a performance review, or other means. It establishes a deadline for when material must be learned by, and conscientious students understand that they must meet that deadline.
How are quizzes useful for students and teachers?
When quizzes are used as a classroom interaction rather than a means to assess or rank your students, they create opportunities for student collaboration. Furthermore, incorporating collaborative quizzes into your teaching techniques urges students to study harder in to assist others to do better.
Final Thoughts
Well, that is a wrap for this blog, but it is just the beginning of your quiz games saga! We learned today all about live quiz games and how these games are now an indispensable part of the teaching experience in today's digital era.
Quiz and Survey Master plugin gives you an opportunity to create live quizzes using its handpicked Addons. These Addons are the Advanced Leaderboard Addon, Advanced Question Types Addon, and the Flashcards Addon. Other than these, you can also use the Gradebook Addon for an enhanced compilation experience with the Google Sheets Connector Addon.
Well, QSM also offers these Addons in bundles. These bundles are created to cater to your basic, plus, and pro needs! The super saver option out of these bundles is the Pro Bundle which has all the 34+ Addons and access to 10 sites!