Finding Easy Test Maker alternatives, creating quizzes, or finding online test makers for your website could be a challenging game to play. But we have done most of the work by listing some of the best Easy Test Maker alternatives for you.
Benefits of Online Test Maker
A cloud-based program called an "online test creator" is popularly used to produce online tests, examinations, quizzes, surveys, or evaluations.
You can use these computer-based testing software programs, which are quite well-liked as free exam developers, for online exam creation multiple-choice tests are created, and anywhere, at any time, share online tests.
Numerous incredible features, like ready-to-use templates, a question bank, automated grading, rapid feedback, automatically created reports & analytics, and more must be included with the product when finding an easy test maker alternative.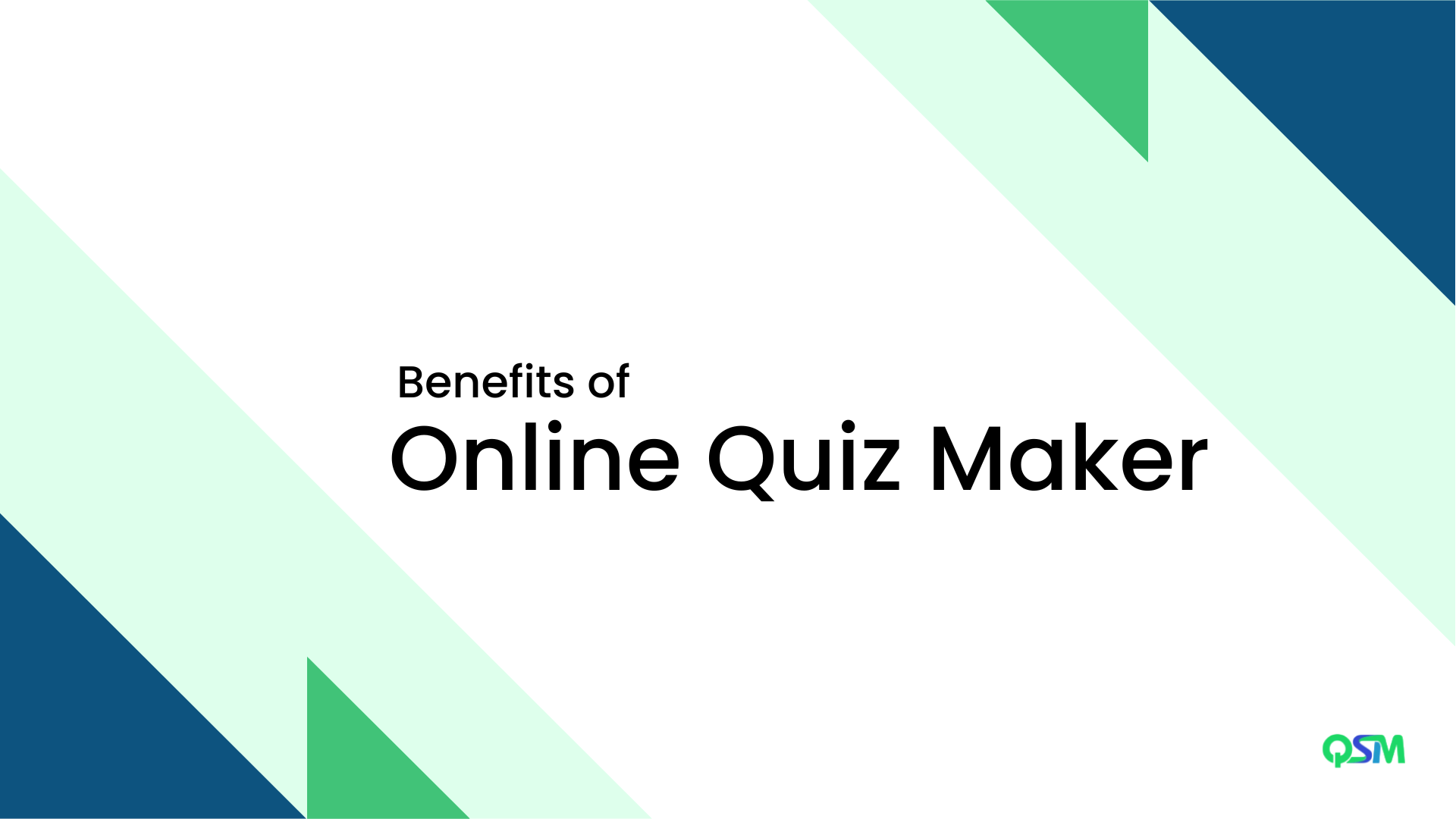 However, there are many plugins and software that fall short of providing these indispensable product extensions. We have procured a list of all the online test creators who try to check all the items on the list.
But before going there, let us run you through the benefits of using and choosing an easy test maker alternative for your WP website:
#1 Any type of test can be created
The ability to construct any kind of test you want is the most remarkable feature of using an online test creator.

By providing more than ten different question categories, including multiple-choice, fill-in-the-blank, true/false, hotspot, essay-type questions, and others, the technology makes it possible. To construct a certain kind of test, you may either include a variety of questions or select just one question type.

Related: Learn How to Create an Online Quiz
#2 You can save time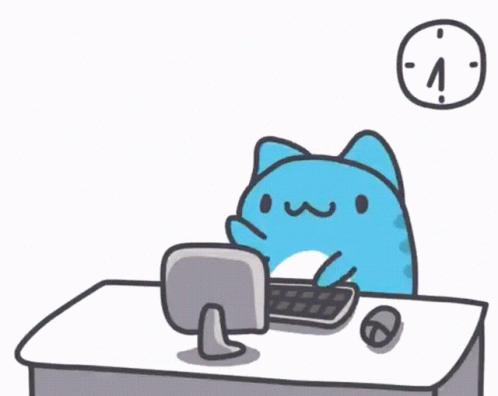 Online test creators' automated grading features save you time and guarantee the validity of the test findings. All objective question categories, such as multiple-choice, fill-in-the-blank, and short answers, can be graded by the software, leaving just the essays and other subjective questions for you to assess.
#3 Tests become omnipresent & accessible
With an online test creator, students have the greatest amount of freedom in terms of when, where, and how they take the exams. You can design tests and quizzes for online and hybrid courses that can be taken on any OS system-compatible computer, tablet, or smartphone. The assessments for in-person courses can be printed out to be completed on paper.
#4 More efficient and easy
Do you frequently worry about academic honesty? You can put in place a number of safeguards to deter cheating by using any of the easy test maker alternatives, such as setting time limitations, randomizing the sequence of the questions and answers, and even randomizing entire exams by giving each student a different item from the question bank.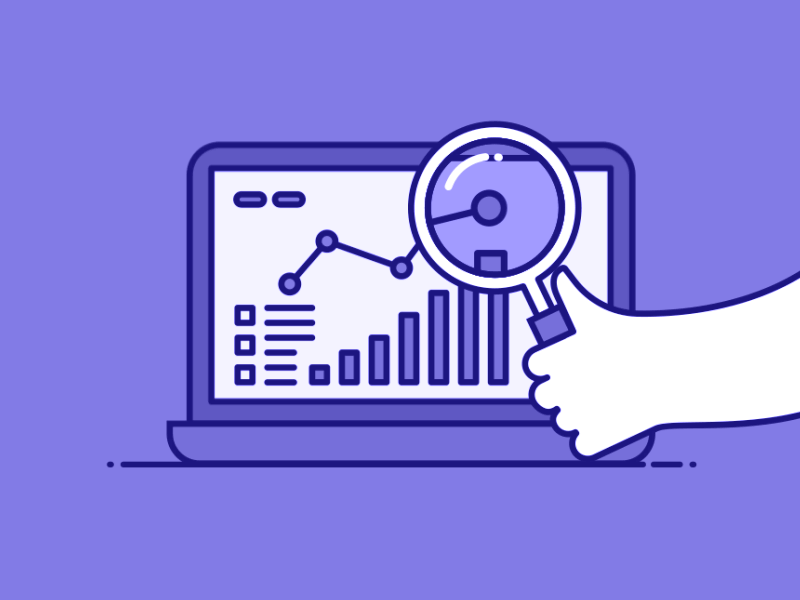 #5 Ready-to-use Analytic Record
Online test makers gather a lot of information that can be utilized to produce in-depth reports and research purposes. To monitor a student's training progress or to monitor an employee's progress, for instance, you can examine their individual test results.
You can detect and enhance quiz questions that may be perplexing for students by evaluating the performance statistics for each item on your quizzes and tests.
Easy Test Maker Alternatives
The top 10 Easy Test Maker Alternatives are:

Online quiz creator Quiz and Survey Master is the best one on our list and fulfills the stated. This can be a deal-breaker if you're looking for something to follow your designs and slay. Watch to see how. This WordPress test maker is highly compatible. It aces in providing a great user interface as well as updated customization.

You can utilize the QSM plugin without feeling limited by your lack of coding knowledge or as a newbie with WordPress. Key features of the QSM plugin:
Use of it is cost-free. You don't have to invest a single cent to develop quizzes, questionnaires, or surveys. The plugin's extensions, such as themes and add-ons, are also available for purchase. (Some themes and addons are provided for free as well with the plugin.) It is simple to use. It has a high reputation in the community for being the best at interacting with users.
One may easily design quizzes with their comprehensive documentation available at every stage of the quiz-making process.
It is adaptable. Your surveys and quizzes can be designed and redesigned in a variety of ways with the QSM plugin.
Even after publishing the quiz, you can still make adjustments in real time because nothing is set in stone.
User-friendly for all purposes. This could be an all-in-one Easy Test Maker alternative that is free.
Online tests, employee surveys, customer surveys, domestic quizzes, and quizzes for friends, all can be made using the QSM plugin.
Offers visually appealing and completely customizable templates.
Offers a random question option.
Using the QSM plugin is free. You can create unlimited quizzes and surveys for your WordPress website using this Easy Test Maker alternative for free. If you want to go Pro or buy some addons, you can do that as and when you feel like it.
Quizlet is a well-known online school test maker known for its distinctive flashcard layout. Even though this format is most frequently used in schools, you can construct a quiz that you can use in your employee training program to evaluate trainees' retention of training material and their understanding of it.
Additionally, you get access to a vast library of pre-made flashcard decks on a range of subjects, which makes creating quizzes much simpler.
Quizlet, in addition to customizable flashcards, allows you to organize game-show-style tournaments to stimulate healthy rivalry among your employees.
Other noteworthy Quizlet features include timed games, adaptive questions, and practice tests.
Although this platform is free, access to analytics and extensive customization features requires a paid subscription.
FlexiQuiz makes it simple to create, publish, and analyze online tests. This powerful training software is ideal for individuals, teachers, and businesses looking to provide a fun and engaging blended learning experience to their learners. You won't have to worry about creating quiz content from scratch because all of the features are simple to use and require no coding or design experience.
Simply select from nine question templates and nine formatting options to create a quiz, including multiple-choice, picture choice, essay, short answer, matching, or fill-in-the-blanks. You can also make your quizzes more interesting by incorporating media such as GIFs, images, videos, and audio.
Keep in mind, especially if you want to try out this simple test maker, that the free version does not allow you to remove the FlexiQuiz logo.
Only after upgrading to their paid subscription will you be able to use the logo removal and branding features.
Typeform is a blended learning software and simple test maker that allows you to create engaging and interactive tests even if you have no coding experience. This training software integrates with a variety of applications, including Canva, Slack, and Google Drive, eliminating the need to switch between apps. Typeform asks one question at a time in a conversational format, so keep this in mind when creating tests with multiple items.
However, the free version limits you to 3 forms with 10 question items and up to 100 allowable responses per month.
Edbase is a blended learning program and intuitive Easy Test Maker alternative that allows you to construct tests in a matter of minutes. You may effortlessly drag and drop items from your set of questions to your quizzes and rearrange them in whatever order you like.
It has a question editor, so you can add photos and videos for more sophisticated topics for more effective instruction.
This is strictly used and made for quiz tests, therefore it bounds your reach.
#6 EdApp
Rapid Refresh is an easy test creator tool provided by EdApp. It's designed to make online quiz development easier, faster, and more efficient for busy trainers and supervisors. To create a quiz, simply enter your questions into a spreadsheet template, and it will be immediately converted into a quiz, ready to be distributed.
It also allows you to arrange the test delivery, whether daily or weekly, using their spaced repetition tool.
To engage your learners and motivate them to do their best, you can create leaderboards and rewards with actual prizes for top scores.
You may also see the learners' progress using EdApp's simple analytics.
Fyrebox is yet another quiz creator tool that can assist you in creating engaging and well-designed quizzes. Evaluate your employees' training knowledge or generate leads for your website by installing a presentation-style quiz on your website or a discussion quiz format on messaging applications such as WhatsApp, Messenger, or WeChat.
You can use this Easy Test Maker alternative to build a quiz and personalize the design of your tests by changing color themes, importing background photos, or selecting your chosen font style. If you're not sure where to begin, Fyrebox offers visually appealing themes and editable templates to help you construct your first quiz.
All subscriptions allow you to create an infinite number of quizzes.
Keep in mind that the free edition publishes all test copies with the Fyrebox logo.
You would have to purchase the plugin to use it independently.
Kahoot! is a game-based online quiz creator that boosts engagement with colorful visuals and gamification aspects. It provides multiple-choice quizzes as well as "type answer" questions in which participants must type in their responses to demonstrate a deeper mastery of a specific topic. Quizzes can be answered in real-time by a group of "players," or they can be set up as a self-paced task to be completed asynchronously.
The "Kahoots" quizzes can be accessed via a web browser or mobile app.
You may use this training software to reinforce essential topics like school lectures or employee announcement surveys.
You can engage your learners as groups or individuals with its special feature.
Can be easily used for official as well as informal work.
Nearpod may be just what you are seeking if you need an academic Easy Test Maker alternative. You can use multiple-choice quizzes, polls, open-ended questions, fill-in-the-blank questions, and matching pairs to create a quiz, which can all be used to evaluate your employees' current skill level and test their learning retention from earlier online courses.
To make the quizzes more engaging, you can also use media such as photographs, movies, or audio voice-overs. As soon as learners finish their assessments, they receive real-time feedback and reports, allowing you to instantly identify individuals who have retained their online course effectively and those who require extra training.
Nearpod's free edition only provides roughly 100MB of storage capacity for creating online courses and quizzes
You can upgrade to their subscription plans if you need additional storage space.
Other than QSM and Quizlet, this is another school test maker that is loved by the users.
Google Forms is a Google Suite application that is included with Google Drive. Because of its basic and straightforward design, users may quickly create quizzes and receive results.
This learning program is great for providing rapid feedback to learners after they have submitted their work.
It also allows you to reuse questions from previous forms, which is ideal for testing on related topics.
It has multiple-choice, checkboxes, and dropdown question types, as well as a file upload option for photographs or PDF files for issues that require more extensive responses or explanations.
FAQS
How do I create an online interactive test?
You can create an online interactive test using the Quiz and Survey Master plugin in just a few clicks. Whether it is an educational quiz like a 
geography quiz
 or a fun quiz like a 
pokemon quiz
, you can create it all using the QSM plugin.
What can easy test maker do?
You can create, generate, and manage automated tests online with the use of a simple test generator, also known as a test builder. The tool includes a variety of questions kinds, including true or false, matching, short response, and multiple-choice questions.
Which is the best for you?
We recommend choosing the Quiz and Survey Master plugin of the 10 easy test maker alternatives.
This online test creator is very useful, user-friendly, and provides quiz support. This WordPress test plugin has a 4.9 out of 5-star rating. You can always use the plugin without charge and receive prompt assistance for your needs.
And not only that but there are numerous incredible features, like ready-to-use templates, a question bank, automated grading, rapid feedback, automatically created reports & analytics, google sheets connector feature and etc. which are provided by the QSM plugin.

These features are as essential as the test maker itself. So choose wisely what fits best for you and your website.
If you enjoyed reading this article, you might also be interested in the Top 10 quiz tools of 2022 and SurveyMonkey vs Google Forms vs QSM.
Super Saver: QSM Pro Bundle
The most popular set of QSM plugin add-ons is here with us!
The Pro Bundle of QSM Addons is now available! This contains all 34 add-ons in addition to features like an advanced timer, email marketing integration, and other add-ons. Get the most out of the QSM WordPress plugin by taking advantage of the $199 annual deal. You can have it with just one tap!
Key features of the QSM Pro Bundle:
Email Marketing Integrations
(Mailchimp, convert kit, and more)
Zapier Integration
Advanced Timer
Export Results
Google Sheet Connector
Save and Resume
Other blogs you may find helpful
Try Quiz and Survey Master
QSM is a free plugin that allows you to create and publish unlimited Quizzes & Surveys with no cap on questions or answers, helping you to take control of your website's interactive elements.
Download Now