Creating a quiz but cannot find a good quiz maker online? Well, worry no more, because we will give you plenty of options for the best online quiz tools of 2022.
You can be looking for a quiz creator so that you can gather useful data, engage your audience with amusing quizzes, or create leads. Or perhaps you are looking for someone to create a quiz for your staff and pupils. You can use a free quiz maker online as your go-to tool in each of these situations.
What to look for in Online Quiz Tools?
There are many types of quiz creators. Some are very serious while others are more laid back. Others are supposed to spur actual business growth, while others are just for fun.
Your aim and objective could be anything but you should constantly search for the following crucial characteristics in your quiz maker: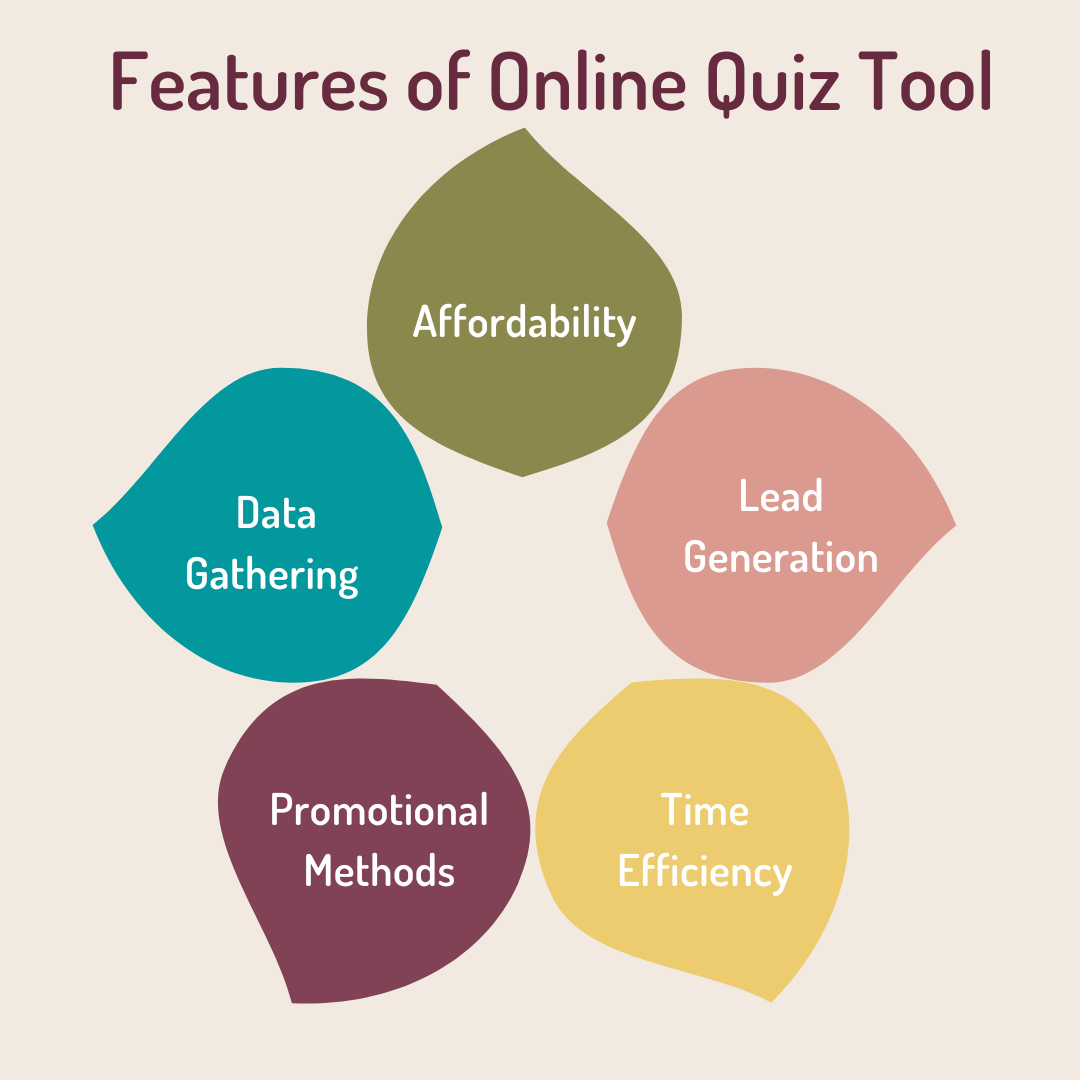 1. Affordability
A free quiz plugin or a free quiz maker online could be a blessing in disguise. Obviously, you cannot find one that gives you every feature without charging, but there is always a better side. For example, the Quiz and Survey Master plugin is a free online quiz platform, in which you can create great forms and quizzes without spending a penny.
2. Promotional Methods
You want to get as many responses as you can, correct? A service's sharing capabilities should be a top consideration because they will help you reach more and more people.
3. Data gathering and analysis
How will the data be gathered and used? This is a serious problem. It is meaningless to collect data if it is difficult to go through and does not reveal important trends. Make sure you have a simple way to export or analyze the data you are collecting through the online quiz tool.
4. Lead Generation
In nine out of ten cases, you will also want your quiz to record the user's lead information. Make sure the online quiz tool can interact with your main CRM or ESP and that it has a built-in capability to capture data other than the responses of respondents.
5. Time Efficiency
The process of creating quizzes is sped up by online quiz tools. By using a quiz builder, you may create a simple and interesting question without the hassle of beginning from scratch by selecting from pre-existing layouts or themes. They also offer step-by-step instructions so you can create them without having to make any guesses.
10+ Best Online Quiz Tools of 2022
Since you know all features you should look out for, you could make a good deal now. Here we have the list of the best online quiz tools of 2022:

Quiz and Survey Master is a free quiz maker online. If you are searching for something to go by your designs and slay, then this could be a dealbreaker. Let's see how.
It is essential for a WordPress quiz plugin to have great compatibility, with the interface as well as the users. So, even if you do not know to code, you can use the QSM plugin without feeling bound by incompetence.
Some Key Features of the Quiz and Survey Master Plugin are:
It is free of cost to use. You can create surveys, forms, and quizzes without having to spend even a single buck.
You can as well purchase the plugin's extensions like paid themes, addons, etc.
It is user-friendly. It has a good talk in town about being the best in terms of being able to communicate with the user.
With its in-depth documentation available at every step of quiz making process, one can easily create quizzes.
It is flexible. The QSM plugin has numerous ways in which you can design and redesign your surveys and quizzes.
Nothing is written in stone, even after publishing the quiz, you can make real-time changes.
Easy to work. The plugin offers various tabs for customizing quizzes and surveys. These tabs are like a helping hand that sorts out data for different steps of quizzes, forms, or surveys and put them together once done.
Various Question types. Some plugins only offer a handful of choices when it comes to questioning types but QSM has ample to choose from and if you want more, you can consider buying the Advanced question type addon.
QSM Pricing: QSM is a free online quiz tool, however, you can purchase the Pro version and get exciting Addons and Themes. Its Basic to Pro versions range from $129 to $199 for its yearly subscription.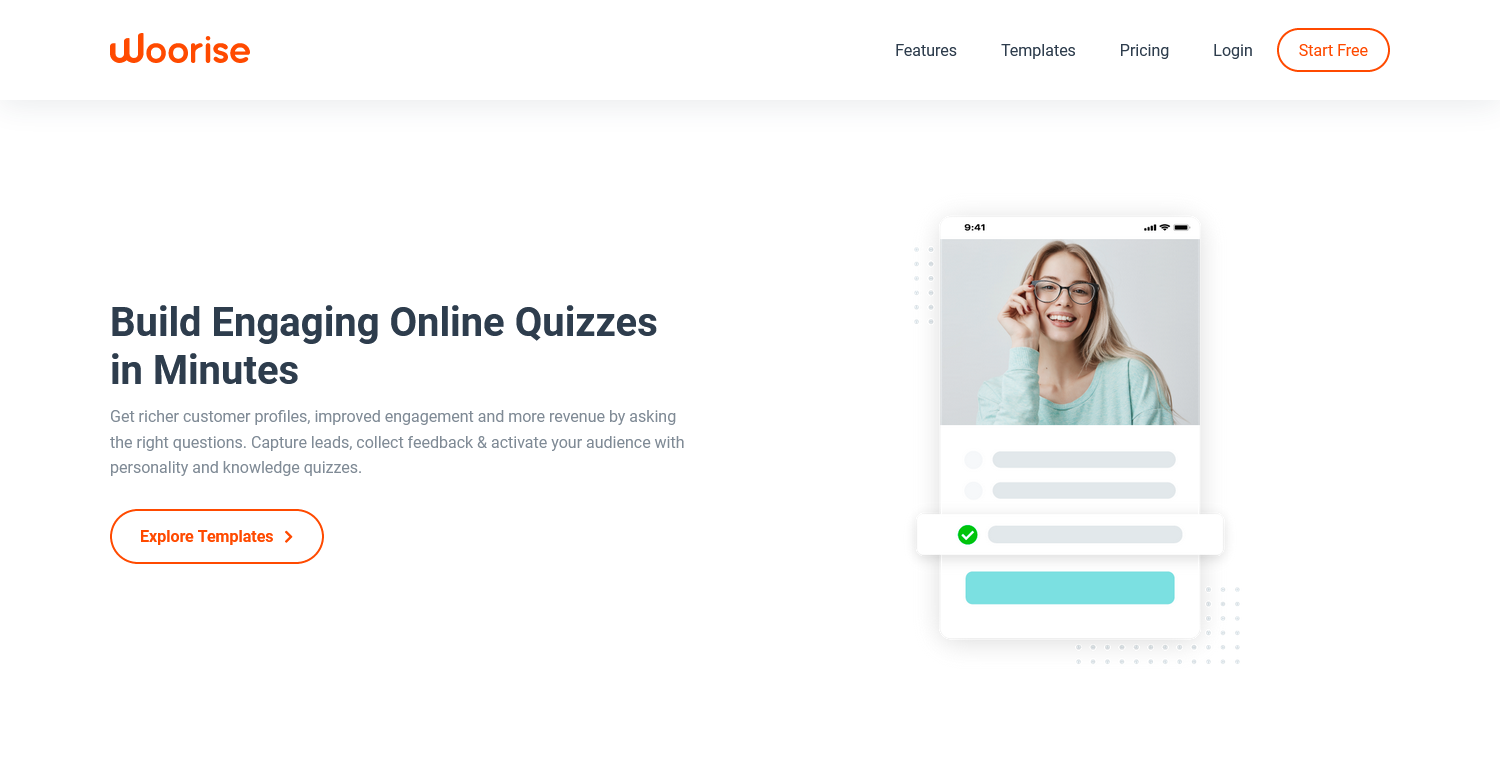 Woorise is an all-in-one lead generation and marketing platform that allows you to create a wide range of interactive campaigns such as landing pages, forms, surveys, quizzes, viral giveaways & contests, accept payments, and more to collect leads and engage your audience.
With Woorise you can easily create interactive quizzes as well as personality quizzes, calculation quizzes, contests quizzes, tests, recommendation quizzes, and score or assessment quizzes. Woorise's modern drag-and-drop builder allows you to build from scratch or start quickly choosing one of their templates.
Features include a modern landing page and form builder, 40+ field types and thousands of social actions, 100+ interactive templates, conditional logic, real-time email notifications, multi-language support, and built-in analytics.
Woorise allows for 40+ different question types so you can easily build online quizzes, polls, tests, and surveys. The quizzes can be integrated with major marketing automation tools such as Mailchimp, Hubspot, ActiveCampaign, Facebook, Google Analytics, Bitly, Zapier, PayPal, and Stripe.
Woorise pricing: Woorise's pricing plans begin at $29 per month (for the basic plan). Additionally, they offer a free plan with limited features.

To create quizzes that generate leads, categorize your audience, and increase traffic to your website, use Interact. By selecting from over 800 templates in 40+ categories, you may make the personality, scoring, and assessment-type quizzes, just like those on Facebook or Buzzfeed.
Once you've added graphics, multiple-choice questions, and branching logic to your quiz to match your branding, you can further personalize it using the drag-and-drop builder.
The major email marketing and automation systems are integrated with the Interact online quiz builder, allowing you to collect and categorize leads based on the outcomes or responses to a given topic.
Interact Pricing: Paid plans begin at $29 per month (or $17 per month when billed annually).
Create scored quizzes, public quizzes, personality tests, polls, online tests, and examinations with the help of ProProfs online quiz tools. The application provides 100+ quiz templates, 100+ setups, 100,000+ ready-to-use questions, and an intuitive quiz editor.
About 10 different question kinds are supported by ProProfs Quiz Maker, making it simple to create online quizzes, examinations, tests, and surveys. Major marketing automation programs like ActiveCampaign, Constant Contact, MailChimp, and others can be combined with quizzes.
Three plans are available through the tool, with monthly or annual billing options. Some of its more sophisticated capabilities, nevertheless, are only available with enterprise plans.
ProProfs Pricing: Basic Plan is free; Essentials Plan is $25 per user per month; Premium Plan is $50 per user per month.
With Typeform, you can design surveys and present them to users one question at a time. The free online quiz tool offers a large selection of forms that you may white-label.
The test creator from Typeform is a respectable application with a solid user interface. But for users, answering each inquiry separately can be tiresome and time-consuming. Also frustrating are the expensive plans and inadequate customer support.
Typeform pricing: Typeform's pricing plans begin at $25 per month (for the basic plan)
Online surveys are delivered by JotForm via email and website. The online quiz tool's drag-and-drop functionality can be used to customize and improve the form's appearance.
Because your modifications are synchronized on the move, JotForm enables you to pick up where you left off if any problem (like internet dropouts) interferes with your workflow.
You can enhance your quiz with brand-new features with the JotForm plug-ins. However, the questions are not as interesting as you would have anticipated.
The quiz looks pretty dry and boring despite the cleanly-cut blank text areas. One of the few WordPress quiz plugins that offer free basic plans is this one.
Jotforms Pricing: Plans begin at $24 a month. Additionally, they offer a Starter plan that is free.
Simple polls and questionnaires may be quickly created with Survey Monkey, and the basic version is free to use. The software includes hundreds of templates and questions that were created by "survey methodologists" and are intended to elicit the correct data from respondents.
Although you can alter the look and feel of your quizzes and surveys, a common complaint is that the Survey Monkey logo prevents you from fully branding the surveys.
SurveyMonkey Pricing: Team Premier Plan costs $75 per month per user; Team Advantage Plan costs $25 per month per user.
ClassMarker is an online quiz creator with unique plans for commercial users as well as educators. The number of individuals who can access your tests and examinations is entirely up to you.

The test may be altered to reflect your branding, and it even supports bespoke certifications. With the aid of an advanced results platform, you can quickly examine the information and make predictions.
For large companies who need to survey a huge number of consumers, this is a suitable alternative. In relation to the degree of functionality and customization offered, pricing levels are rather reasonable.
ClassMarker Pricing: Professional I Plan costs $39.95 per user per month; Professional II Plan costs $79.95 per user per month.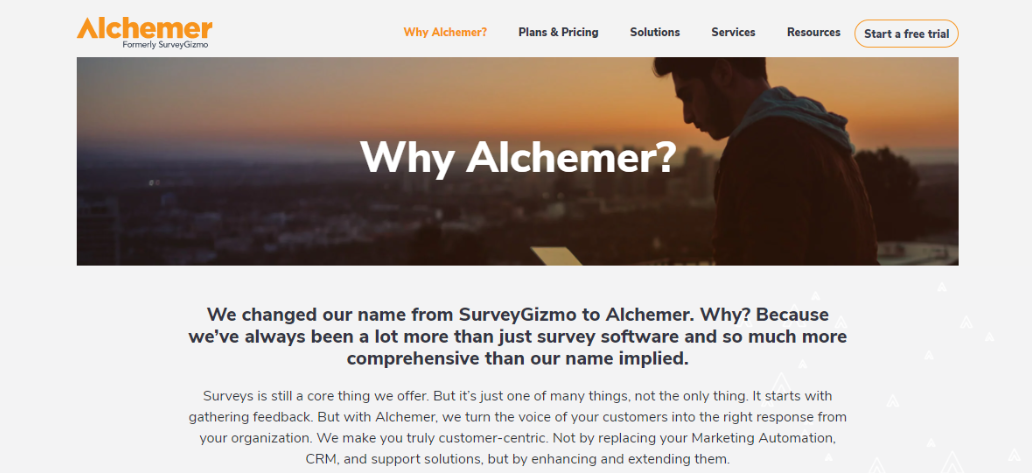 For small and large businesses, there are two alternative versions of the quiz maker app Alchemer. While the version for smaller businesses is more user-friendly, the one for large corporations focuses on customer research-related quizzes and in-depth data analysis.
Alchemer offers customizable surveys, a variety of questions kinds, and well-structured templates. However, it is not as simple to use as it seems and has a steep learning curve. Additionally, it might not be the best option for a quiz developer because of the bad customer assistance and pricey payment options.
Alchemer Pricing: Annual pricing plans begin at $300 per user, which is quite pricy.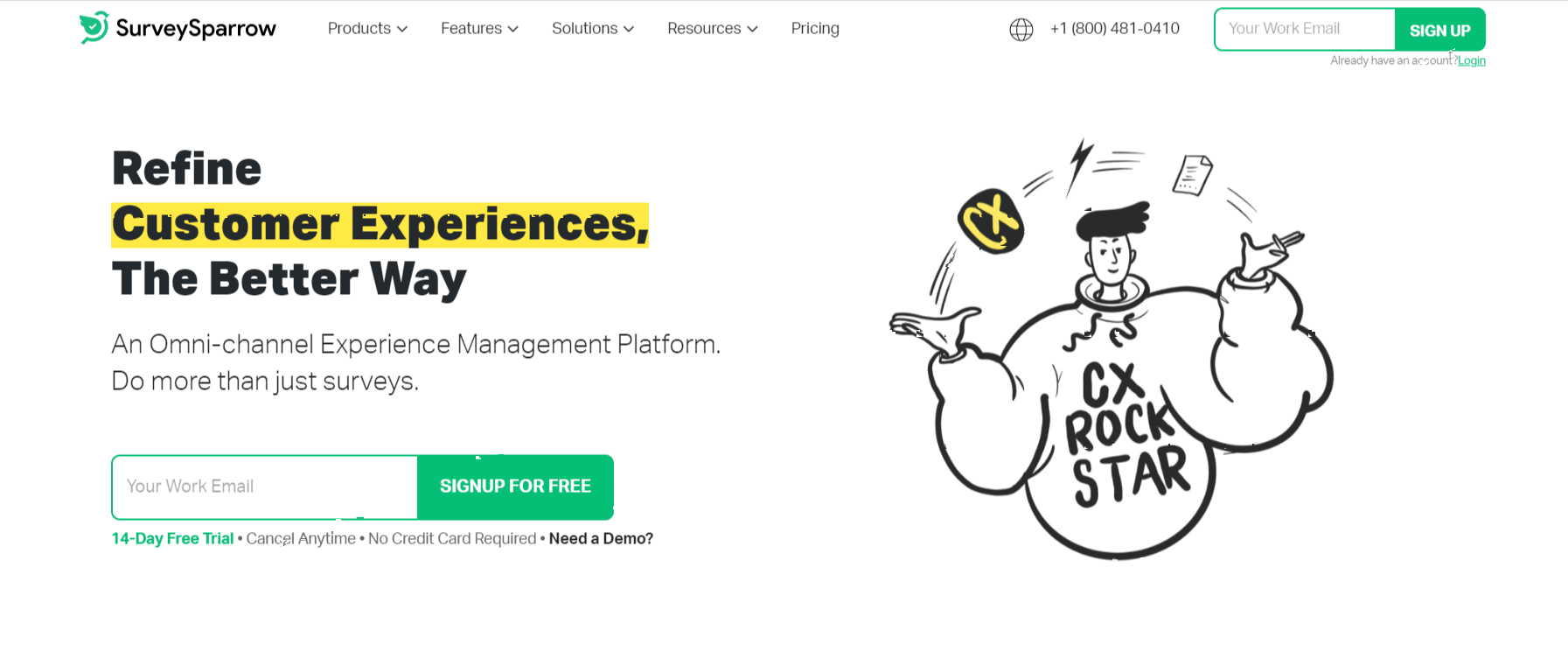 With the help of a free online quiz creator like SurveySparrow, you can develop and distribute extremely captivating quizzes that have at least 40% better completion rates. Additionally, you can schedule shares with SurveySparrow. Having this in place allows you to send your quizzes when your audience is prepared to react.
This test creator assists you in evaluating and categorizing your respondents using mathematical formulas thanks to its Expressions function and answers scoring.

Examples include real-time reporting, seamless audience management, and hundreds of integrations. In contrast, this quiz maker is a little unstable because it is still very new and is frequently modified to accommodate.
SurveySparrow Pricing: It is free for a 14-day trial. Costs $19 per month per user.

With the goal of assisting you in generating leads, Outgrow is an interactive marketing toolbox that includes tests, calculators, assessments, recommendations, polls, chatbots, giveaways, and surveys.
Without any design or technical assistance, you can develop personality and Buzzfeed-style quizzes using Outgrow's user-friendly platform. After selecting one of several optimized design templates for various industries, you can modify your quiz to include branching logic and conditional messages as well as make it consistent with your branding.
Outgrow Pricing: Paid plans begin at $22 per month (or $14 per month when invoiced annually).
FAQs
What is the best tool for online quizzes?
The best tool for online quizzes is the Quiz and Survey Master Plugin.
What is the best quiz format?
The best quiz format is the Multiple choice quiz. This is simply because it is easy to comprehend and the brain works faster as it has options as hints.
Which tool is best to create polls surveys and quizzes?
The QSM tool is the best to create poll surveys and quizzes.
What's the best Online Quiz Tool for you?
If you are wanting to create quizzes and surveys for the long term with all the good features and extensions, then our choice would be the #1 on our list, which is the Quiz and Survey Master plugin.

This online quiz tool is not only a great deal but also proceeds to fulfill the said. It has a rating of 4.9 out of 5 on WordPress. You can always use the plugin for free and get timely support for your queries.
There are endless options when it comes to choosing an online quiz tool, but it all just comes down to what you want. In the case where you are not working with WordPress, you can get a good deal out of SurveyMonkey, as it is not WP-compatible.
Another great plugin for WordPress could be WP forms. It is compatible with WordPress and you can maintain good user-friendly quizzes using the plugin.
If you enjoyed reading this article, you might also like SurveyMonkey vs Google Forms vs QSM plugin article.
Other blogs you may find helpful
Try Quiz and Survey Master
QSM is a free plugin that allows you to create and publish unlimited Quizzes & Surveys with no cap on questions or answers, helping you to take control of your website's interactive elements.
Download Now