Have you ever heard of the Mandela Effect Quiz? Well, this blog talks all about the Mandela effect and the Mandela effect quiz.
But before we get into quiz making, let us first understand the meaning of the Mandela effect. The first question to you is, do you remember when did Nelson Mandela die?
What is the Mandela Effect?
The Mandela Effect describes a circumstance in which a huge group of individuals believes something happened when it didn't.
Examining the origins of the Mandela effect, as well as some well-known examples and possible explanations for this bizarre confluence of senses, can help to throw light on this peculiar phenomenon. Have you also seen any viral best friend quizzes lately? Or is it just us?
Origin
Fiona Broome originated the phrase "Mandela Effect" in 2009 when she created a website to document her observations. Broome was at a seminar on how she recalled former South African president Nelson Mandela's death in a South African prison in the 1980s.
Nelson Mandela, on the other hand, did not die in a prison in the 1980s; he died in 2013 at the age of 95.
Broome realized she wasn't alone when she started talking to other individuals about her memories. Others recalled witnessing footage of his death on the news, as well as a speech delivered by his widow.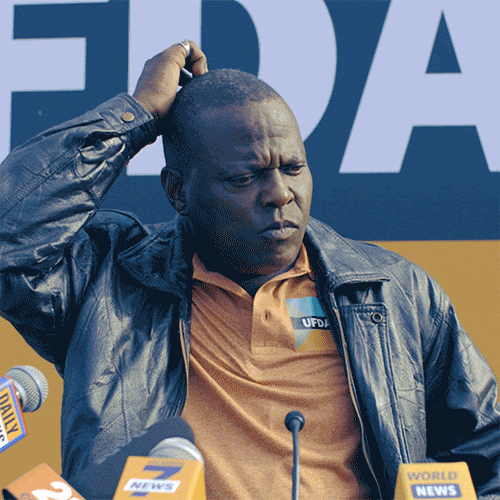 Broome was taken aback by the fact that so many people could recall the same exact event in such vivid detail despite the fact that it had never occurred.
Her book publisher encouraged her to start a website to discuss the Mandela Effect and other such instances. And that is how the Mandela effect came into being and people started to read and recognize more about it.
What causes the Mandela Effect?
The Mandela effect is a type of Confabulation, according to doctors. Confabulation is akin to "truthful lying."
Without meaning to deceive or lie to others, a person generates a false memory. Rather, they're trying to fill in blanks in their own recollection.
It is a common false recollection shared by a huge group of people for no apparent reason. That particular set of people remembers the incident in a peculiar way as if they are living in a parallel reality.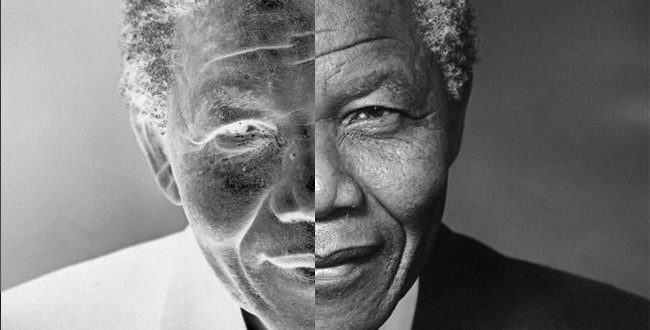 What is a Mandela Effect Quiz?
The Mandela effect quiz or the false memory quiz is a very different type of quiz. In other quizzes, you might have to learn and mug up all and every information about a particular topic, while in the Mandela effect quiz, it is quite opposite.
Mandela effect quiz is a recollection quiz or a memory test quiz. In this, you have to figure out the answers from your memory and experience. Sometimes it happens that the things you experience, are not actually occurring but because it is shared by many people, it becomes a truth for you.
Similarly, this type of quiz will ask you questions that we believe to have occurred in some way other than they actually did.
Moreover, a recollection quiz or a memory test quiz is way more fun than any informational quiz type. If you are wanting to make a Mandela effect quiz, you are at the right place! We will now make a Mandela Effect quiz named, "How good is your recollection quiz?"
How to Make a Mandela Effect Quiz?
Hold on! We are going to make a Mandela effect quiz, but before that, we need a WordPress quiz plugin, which will help you in making the quiz and even publishing it, without any need for knowledge of coding.
Step 1: Installing the QSM Plugin
First things first, we have to install the Quiz and Survey Master plugin to make the Mandela effect quiz. You can use the WordPress quiz plugin, QSM for making any type of quiz, whether it be a gif quiz or a personality quiz.
To install the quiz and survey master plugin, you can either go to the WordPress official site and search for the keyword QSM in plugins, or you can click the link below to download it.
Once you are done with the installation, you can then activate the plugin, to utilize it.
After activation, you will see that a tab named "QSM" has been added to the dashboard menu. That is from where you can either add a quiz or survey.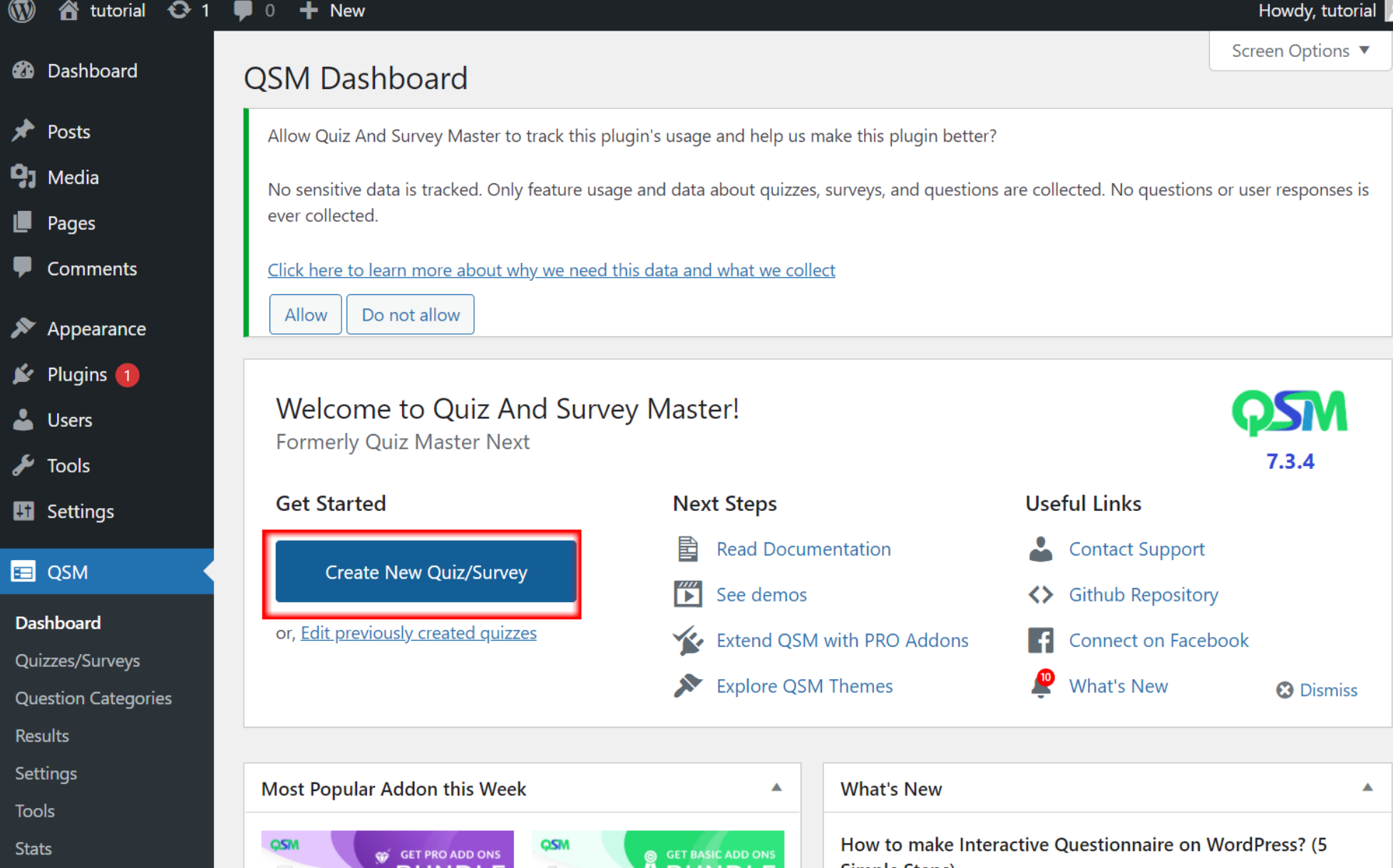 Step 2: Creating the Quiz
Once the quiz and survey master plugin is installed you need to add in your quiz.
To do that, you have to add a new quiz or survey. After that, a dialog box will appear requiring you to enter your theme, and then the name of the quiz which as a sample is "How good is your recollection quiz?"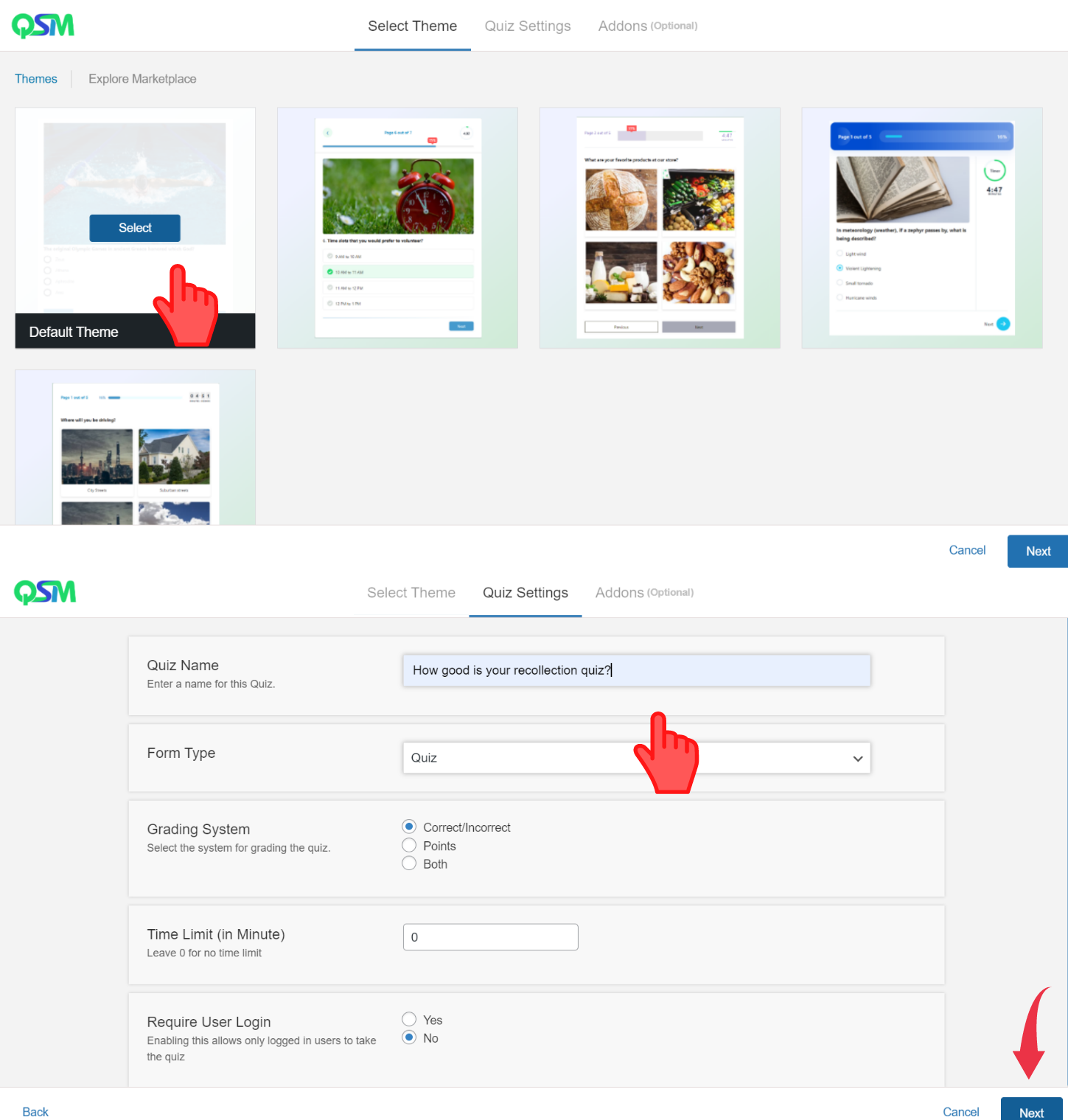 In here, you can add your questions. There is a different typology of questions from which you can choose. For example, in the first question, we chose the text answers.
For the second question, we can add image answers, which will show images as answer options. As we used for the coca-cola question.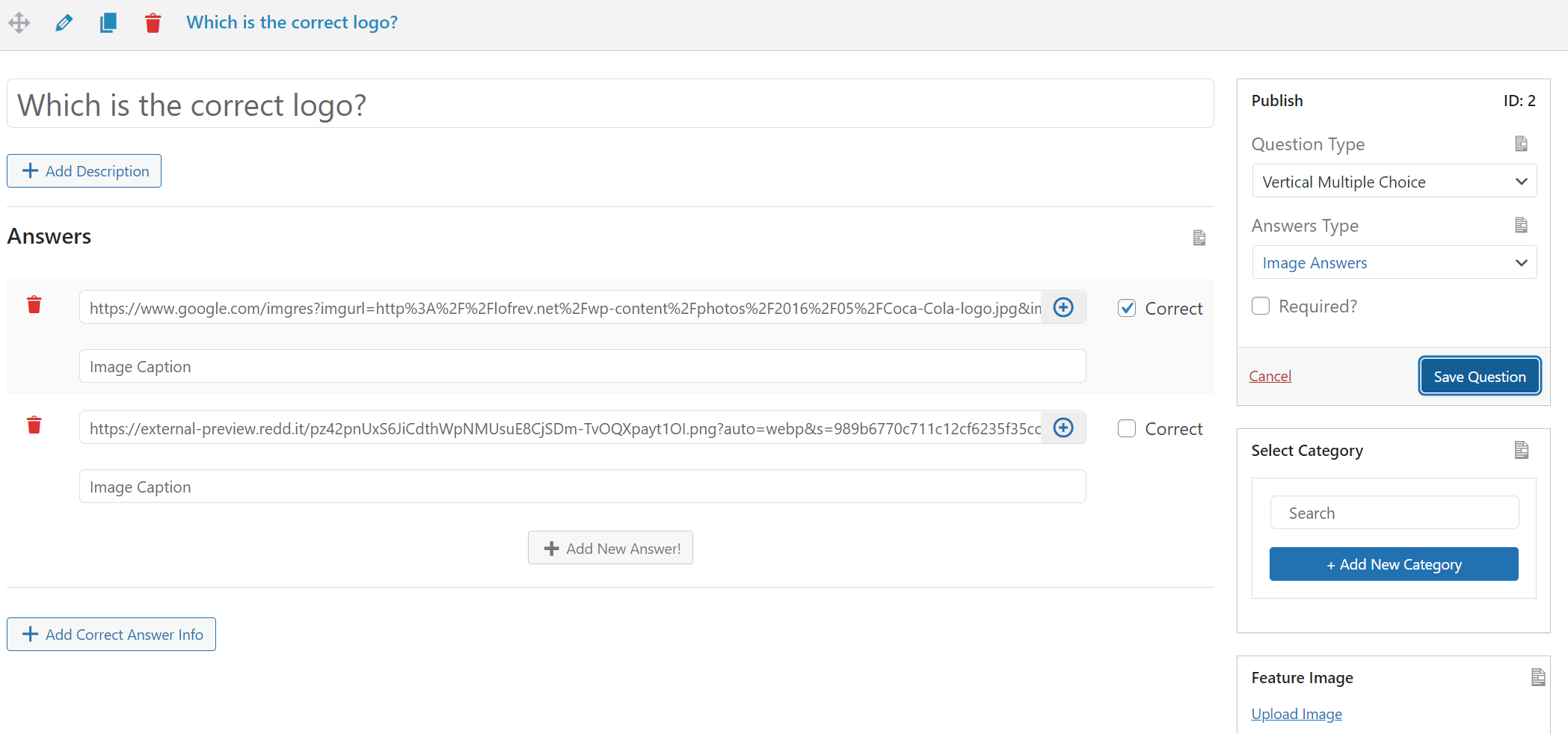 Some interesting questions you can add to your Mandela effect quiz are:
where did Nelson Mandela die?
when did Nelson Mandela die?
does this logo exist?
what was the name, "loony tunes" or "loony toons"?
what was the famous Star wars dialogue?
did King Henry VIII actually eat chicken in the painting?
Have you eaten "froot" loops or "fruit" loops?
Further, you can keep on adding as many questions as you want for your Mandela quiz. Always remember to save your questions.
You can add an image in the description and ask questions regarding that image. For example in this Coca-Cola logo question. If you want to add a zing to the quiz, instead of putting an image in the description, add a GIF in your quiz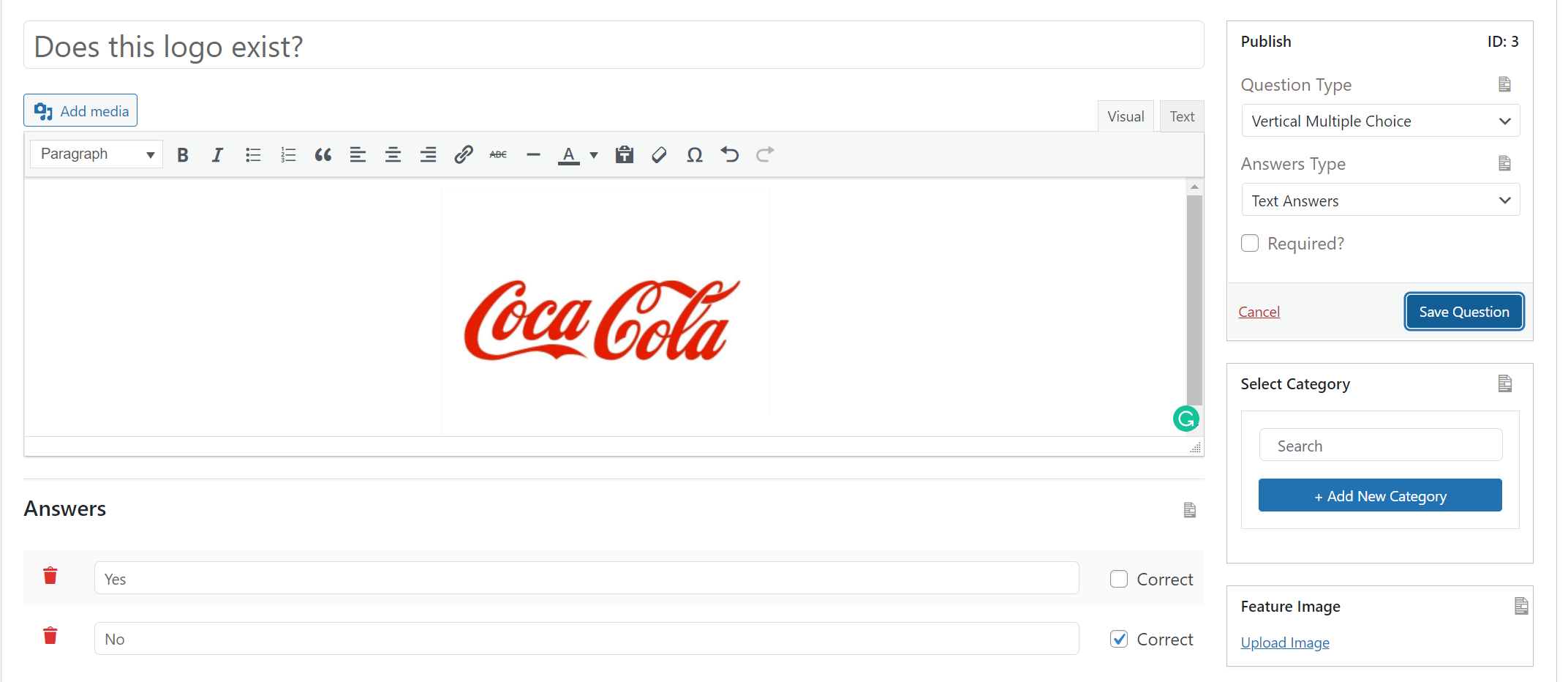 Step 3: Publishing the Quiz
Once you are done with adding all of your questions and saving them. You can optimize your quiz results page design. The quiz and Survey Master plugin allows you to use template variables which makes the result page optimization even easier.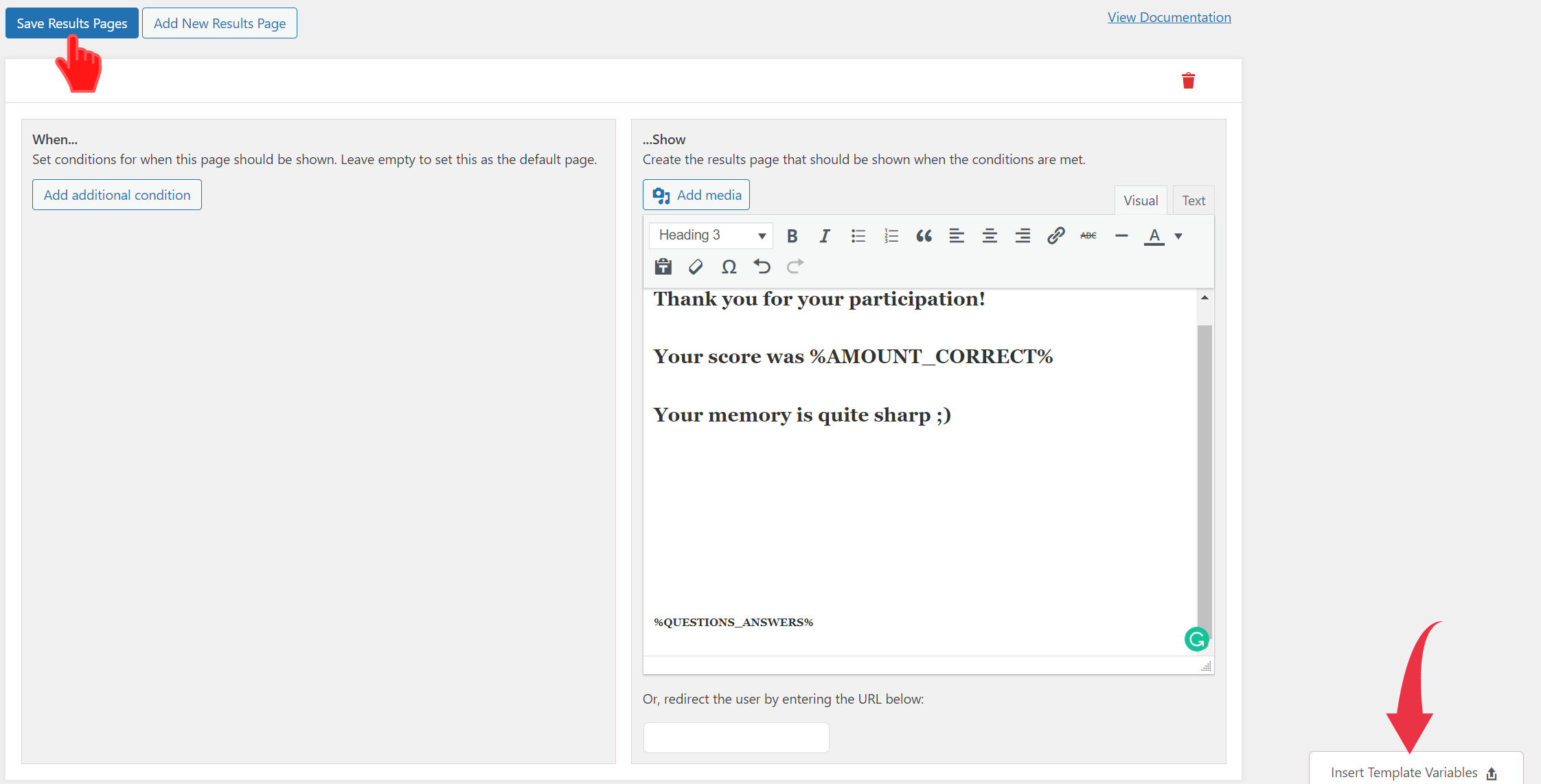 After your result page has been optimized, you can publish your quiz. Or if you want to check how your quiz would work, you can always preview it before publishing it.
Final Thoughts
For the Mandela Quiz, we have wrapped up, what is the Mandela effect and how does it occur, what is the Mandela effect quiz and how can you make one. Now you know how the memory test quizzes and Mandela effect quizzes are related. Make your own Mandela effect quiz and let us know how did it work out for you in the comments.
What's New: QSM Pro Bundle of Add-ons
If you are in need of the best features in WordPress Quiz Plugins, the QSM Pro bundle of Add-ons is the one for you! It gives your access to 10 sites, with all 34 add-ons at just $199 per year!
You can get Zapier Integration, Summary mails, an advanced timer, google sheets connector, Save and resume feature and the list goes on. So what are you waiting for? Grab the QSM Pro Bundle of Add-ons while the offer lasts!
Other blogs you may find helpful
Try Quiz and Survey Master
QSM is a free plugin that allows you to create and publish unlimited Quizzes & Surveys with no cap on questions or answers, helping you to take control of your website's interactive elements.
Download Now