Learning about quizzes or surveys might seem a little bit nerd-like. But what if that quiz is all about the dazzling world of fashion and design? Will a fashion style quiz still be out of your interest? If you are nodding your head in no, then you are just at the right place. We will learn all about the Fashion style quiz and what makes it so popular.
Fashion Style quiz
What is the first thing that strikes your mind when you hear the word fashion? Grand clothing, models, make-up, and ramp? Even the thought of this word brings a dazzling image to our minds.
Today we will be learning about fashion style quizzes and how to make one using the QSM plugin on WordPress. Revolving around brands, and aesthetics, the fashion style quiz can be developed through many mindsets.
There are many fashion styles that have been adopted throughout the globe. These fashion styles range from Clogs to Kimonos to Pashminas. And all of them are different in themselves, providing a statement look to your entire outfit.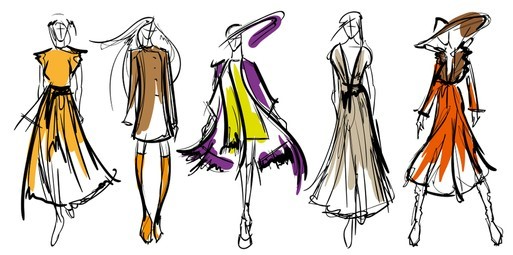 According to statistics, all of us get to know most about our fashion and style sense by the age of 22 years. However, if you find it hard to identify your fashion style, you should take up a 'fashion style quiz.'
You can find many websites that host such quizzes and you can even learn about every popular clothing style and more. But we believe that one should identify their own style and be unique in themselves. For fashion isn't subjective, so shan't be the aspirers.
Take a fashion style quiz created by QSM:
Types of Fashion Quizzes
A fashion style quiz is one of the most popular quizzes that is being hosted on the web. It is among the top 10 most viewed. Other than that, a fashion style quiz also is based on your personality, choices, likes, and dislikes, not only in fashion but in all areas of life.
There are various types of fashion quizzes. Let us learn about them and what purpose they cater to:
Fashion Style Quiz
A fashion style quiz helps you identify what is your taste in clothing, footwear, ornaments, etc. It is a myth that after taking a fashion style quiz, you would be able to wear and carry your outfits like the models. It might be disheartening, but the answer is no. A quiz can only help you to realize what your taste is like, but cannot actually determine what you love to wear deep down.
Style Quiz
Surprised? Just read through to know more. A style quiz will help you recognize what will be your ideal way to carry the outfits. In simple words, this quiz will give you an idea of how you will style your wardrobe. And yes, it is different from a fashion style quiz as it would give a better idea of how to put on an outfit. You can choose your style from various fashion styles.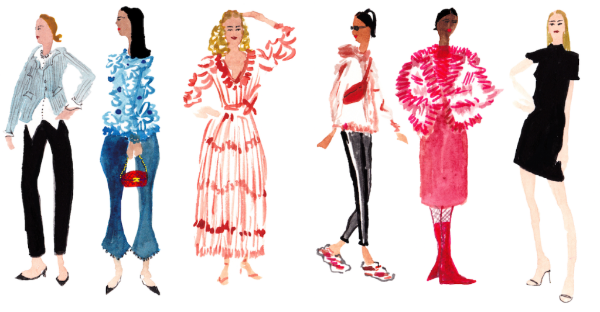 Clothing style quiz
Now, we can see the confusion through the screen. What is a clothing style quiz? It is the quiz that will be specific to your clothing, and not the complete outfit or style. If you are getting confused about if a pair of jeans or a skirt would suit you more, this is the type of quiz you are looking for.
Create a Fashion Style Quiz
Now comes the fun part, how to create a Fashion Style Quiz? We are here to the rescue. We will be hosting this quiz on WordPress using the QSM plugin. This plugin is free and will let you make every kind of quiz/survey in the easiest way. It is very simple to install and work with it. Let us see how to create a fashion-style quiz on WordPress using the QSM plugin.
Step 1- Installation and activation
If you already have the QSM plugin installed, you can skip this step. But for beginners, you can easily install the QSM plugin. All you are required to do to access the QSM plug-in on your WordPress is, go on the plug-in menu in WordPress. As shown in the picture, you have to click the "add new" option.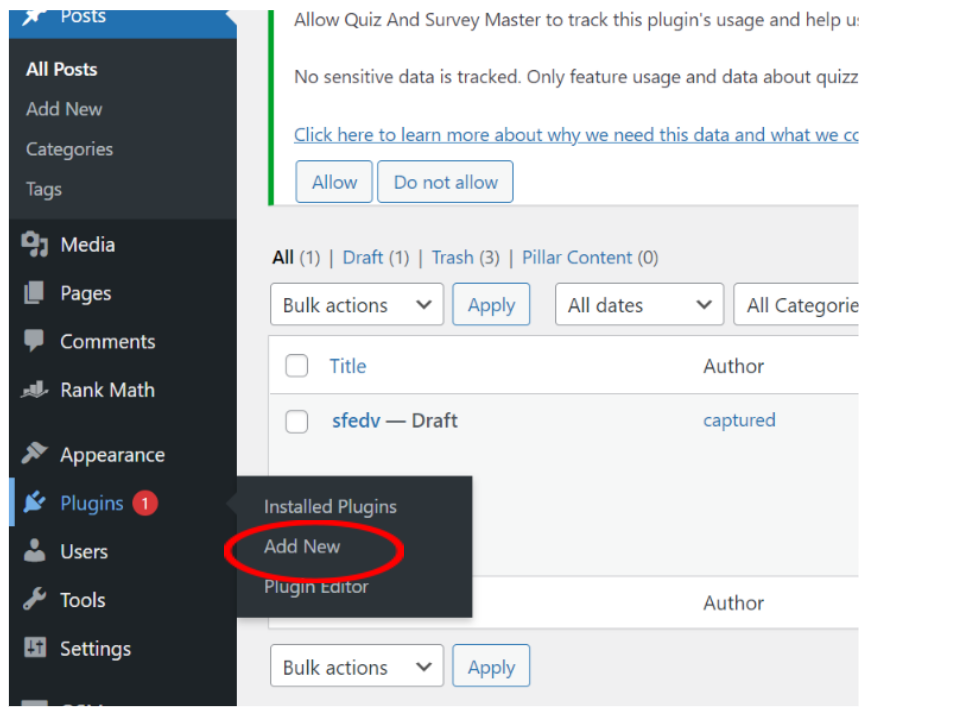 Then search for the Quiz and Survey Master plug-in in the search bar. And 'install' the plug-in and then click the 'activate' option to make it available on WordPress.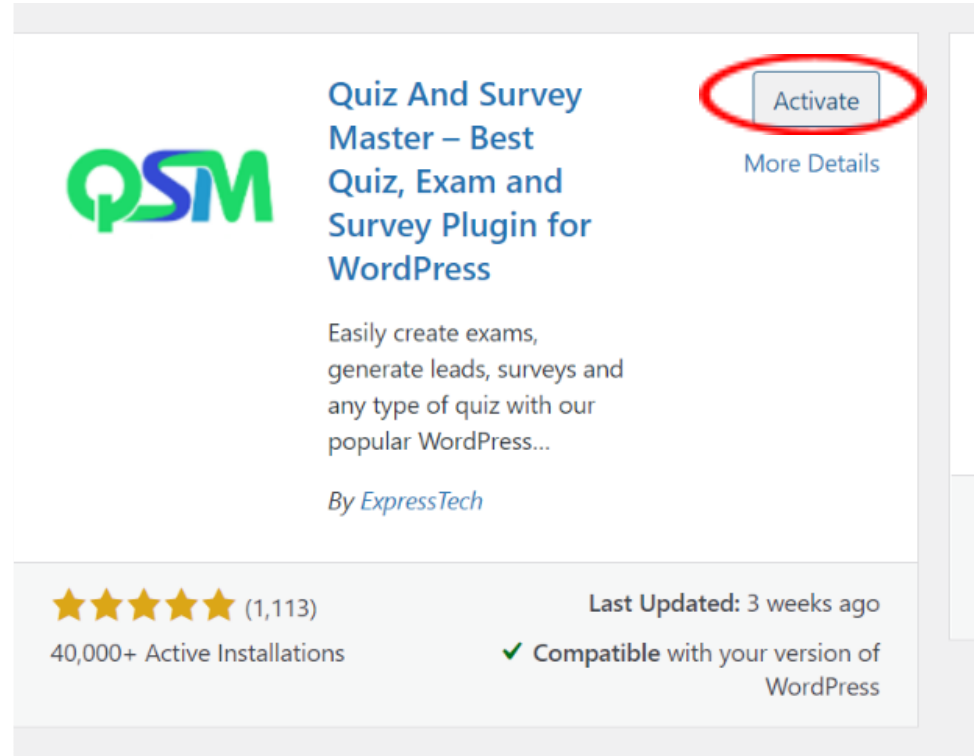 If you are unable to find the QSM plugin from the wp.org website, you can download it easily with one click from the Quiz and Survey Master Website.
Step 2- Create a Quiz
We are going to make a sample fashion style quiz using the QSM plugin. In this quiz, you can have any number of questions you want and set the answers and other configurations. The first step after activation is to create a quiz.
After activation, a QSM option will appear on the taskbar on the left side. Click the 'Quizzes/Survey' option.
Then click either the 'Add new' option or 'Create New quiz/Survey'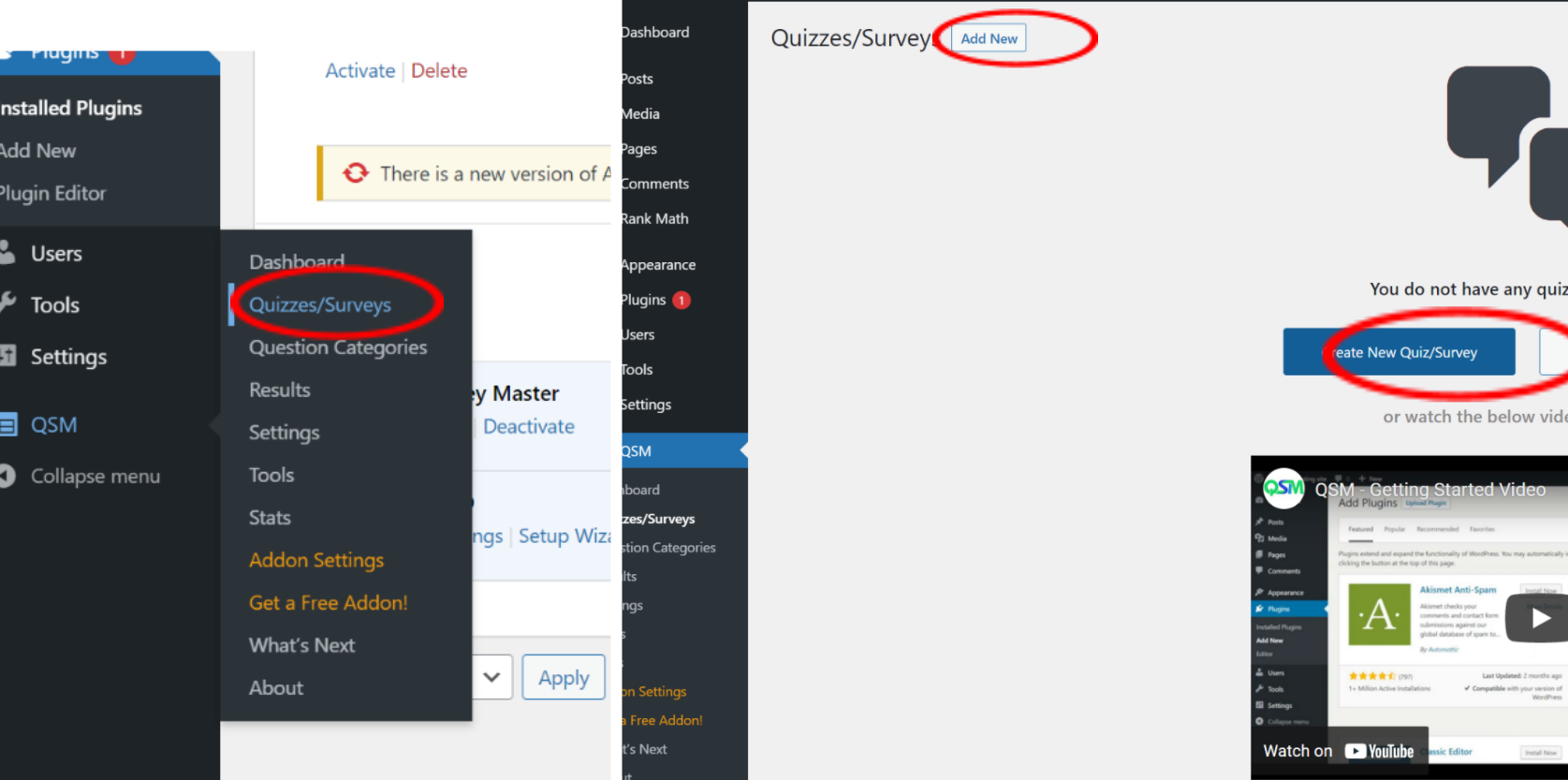 Step 3- Configure the quiz
In this step, you are required to choose the theme and types of questions you would like to host on your website. In this, you can also specify if a question is required or a time-limited question. You can also set the requirement of user login when the quiz begins.
There are themes that you can buy and make your quiz/survey page more attractive. Click on the 'next' option to see the quiz setting and optional add-ons (paid).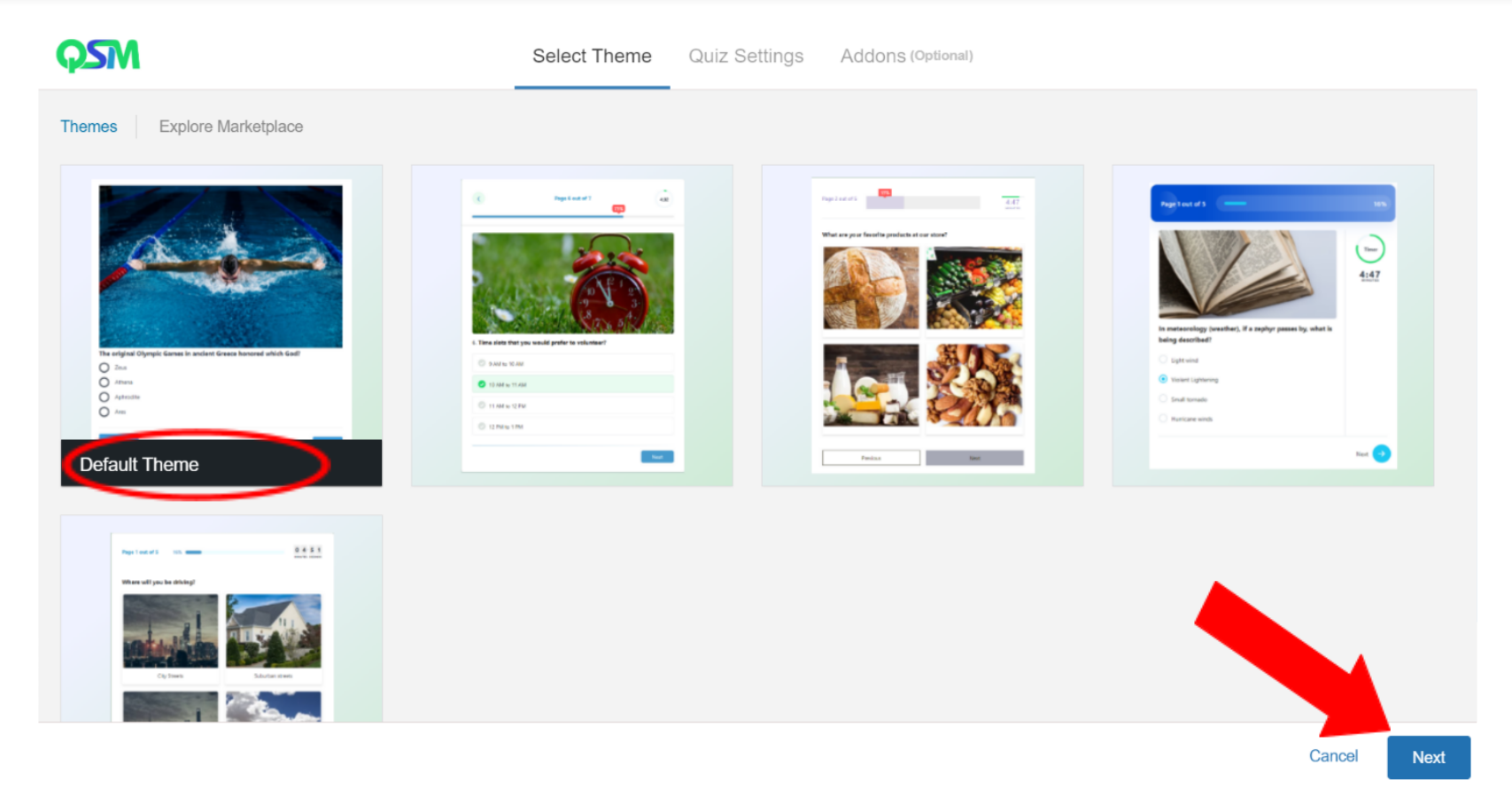 Step 4- Set your questions
This step involves customization of your quiz. In this, you have to add types of questions. We have made a sample quiz named, what is my style as you can see in the image, the answers, question types, and descriptions have also been set.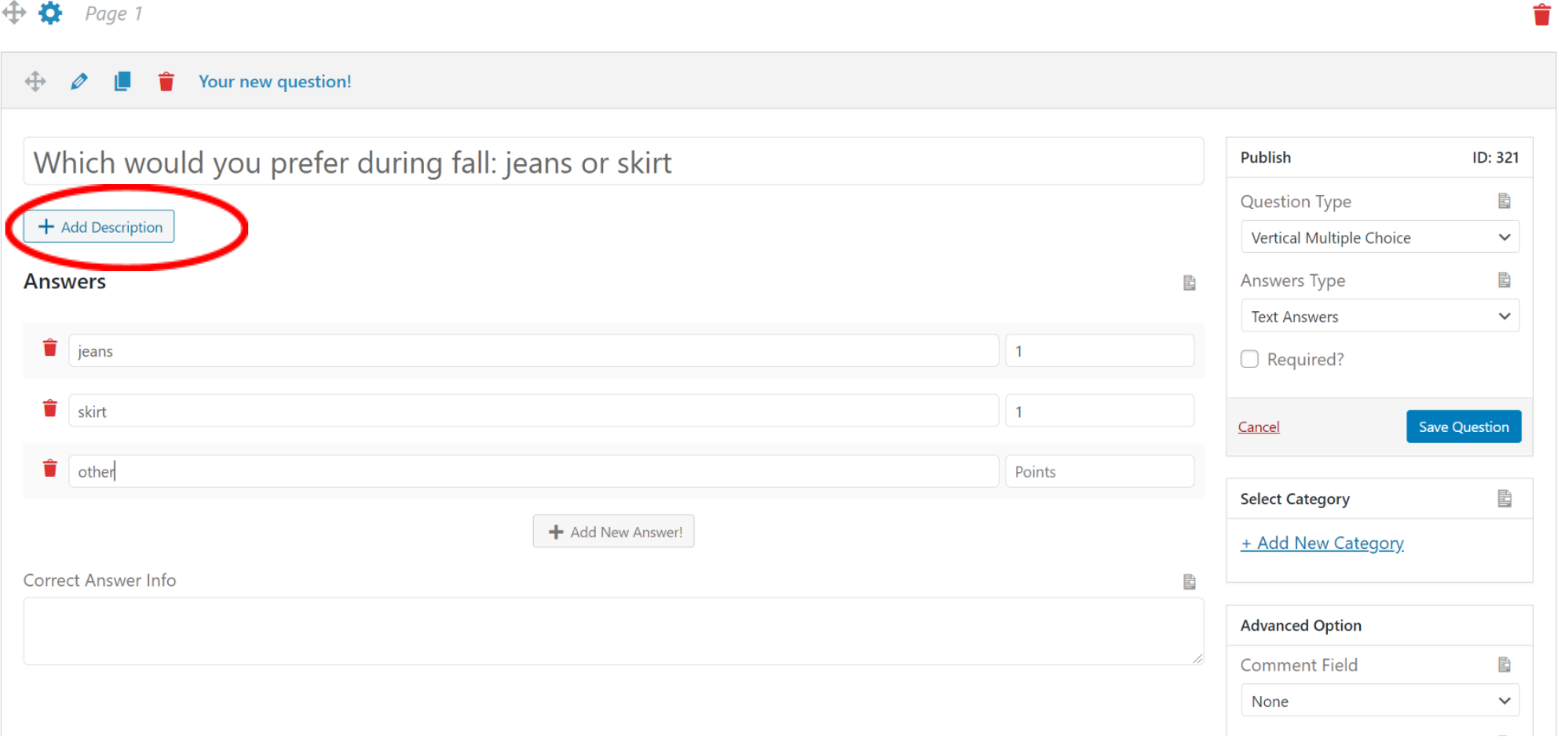 As you can see, you can specify the question type, and answer type and add descriptions to the questions as well. You can specify if a question is required or not. You can further add more questions from the 'Add new Question' option. Make sure to always save your questions before moving forward.
Step 5- Customize the results page and publish
After entering your questions, you have to customize your results page. It is a very important part to complete your quiz. A good result page always draws attention and leads. Further, after the customization of the results page, you can publish your quiz and you are all set!
Types of questions in a Fashion Style Quiz
We have acquired some famous questions that you can add to your fashion style quiz or style quiz. They are as follows:
How do you wear color?
How would you describe your look?
Which personality do you most aspire to?
What does your ideal outfit look like?
Which city best suits you?
Your outfit is incomplete without?
You are most comfortable when wearing?
What do you prefer wearing in fall/summer/winter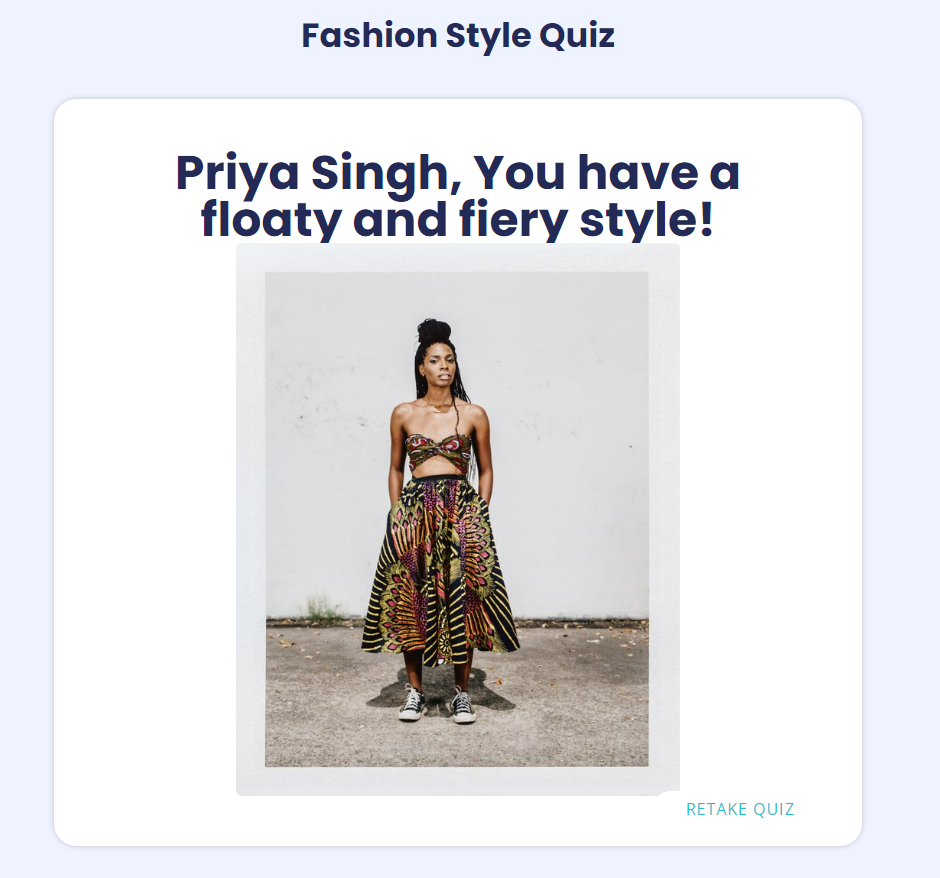 FAQs
How do I find my style of clothing?
You can find your style of clothing by taking the fashion style quiz created using the Quiz and Survey Master plugin.
How many types of fashion styles are there?
There are 8 types of fashion styles there.
How do I find my aesthetic?
You can find your aesthetic by taking the
Aesthetic Quiz
created using the Quiz and Survey Master plugin.
Final thoughts
Fashion is a very broad area of work and creative skills. These days, people are adopting fashion and style as a hobby. However, those who are struggling to identify their style can always search through Fashion Style quizzes and get to know about their taste in fashion. We believe that fashion is not rigid and you can put on anything you like and shine on!
What's New: QSM Pro Bundle
We are happy to present you with a 'bundle' of joy! We have launched a Pro bundle of Addons for users around the globe. In this, you get 10 sites, a google sheets connector, over 30 addons, email marketing, and more. Yes, you heard that right, everything is the price of one. Learn more about the Pro Bundle add-ons and sail smoothly!
Other blogs you may find helpful
Try Quiz and Survey Master
QSM is a free plugin that allows you to create and publish unlimited Quizzes & Surveys with no cap on questions or answers, helping you to take control of your website's interactive elements.
Download Now