If you want to see how well your pals actually know you, create a Buddy Meter quiz and invite your friends to take it to prove they're your best buddies. This quiz is exactly what it says it is, and it is geared for friendships. It's a quiz where the quiz takers may see how well their friends know them by taking a quiz. And they do it by asking users questions they make up or that they want to be answered.
Do you have no idea how to make a Buddy Meter quiz? This article will provide you with all the information you require. You will learn what a Buddy Meter quiz is, how to create one using QSM Plugin, and how to incorporate amusing questions in your quiz.
What is the Buddy Meter Quiz?
A Buddy Meter (or BuddyMeter) quiz helps you to determine whether your friend is a true BFF. It has a series of questions that cover a wide range of topics, including your personality traits, appearances, favorites, tastes, and details such as what you do every night before going to bed.
What if some of your friend's replies are incorrect?
Nothing happens! In this friend quiz, they can never truly "lose." The goal of a Buddy Meter quiz is to get to know one another and have fun together. In other words, after you quiz them, they can quiz you, and before you know it, you will be aces in the best friend department.
As a result, a Buddy Meter quiz is appropriate for parents and children, siblings, coworkers, and friends. It is a great thing to do in your spare time, and who knows, you might learn something new about someone you thought you knew everything about.
So, how can you get your hands on a Buddy Meter quiz?
There are two approaches: One option is to simply Google "buddy meter quiz," and you will get a bunch of results with different types of buddy quizzes like- "WordPress Buddy Maker Quiz" and "WordPress best friend Quiz" and the list goes on!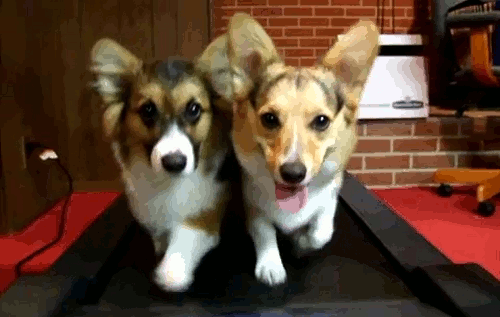 You can also make your own quiz using a quiz creator like the Quiz and Survey Master, WordPress Quiz Plugin for your website. This allows you to add particular questions that you want to be answered, personalize the quiz design, and alter questions at any moment.
Doesn't that sound fantastic? Now let us use the QSM plugin to create a Buddy Meter quiz.
Sample Questionnaire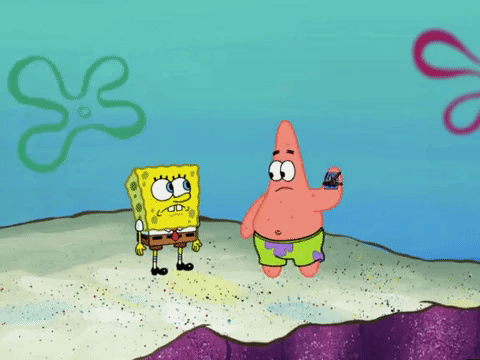 Before moving forward with creating the quiz, let us look at some of the sample questions which you can incorporate into your quiz. This will give you a stern representation of the idea behind the quiz. Keep in mind, that your questions should be interactive, specific, fun, and surprising. You can also add difficult questions to challenge your friends.
Some sample questions are:-
What movie do I hate the most?
What is the worst book I have ever read?
Do I believe ghosts are real?
What is my favorite underwear brand?
If I had $1 billion, what would I do right now?
What is the most embarrassing moment of my life?
What is my go-to excuse for being late?
What is my favorite marvel character?
If I had to choose, which of the following tattoos will I get?
If I had a chance, which of the celebrities would I prefer to date?
How to create the Buddy Meter quiz?
Step 1: Installing the QSM Plugin
The QSM Plugin makes it easier to create quizzes while preserving efficiency. To start constructing the Buddy meter quiz, go to your WordPress website and download and install the Quiz and Survey Master WordPress quiz plugin. Both the Quiz and Survey Master and the WordPress official websites have the plugin.
Option 1: Download from your WordPress dashboard
Go to your plugins menu in the WordPress dashboard
Search for "QSM" or "Quiz and Survey Master" in the search bar
Spot the QSM plugin
Click on Install and then activate
Your plugin is ready to use
Option 2: Download from WordPress's official website
On the WordPress website, go to the plugins menu
Search for "QSM" or "Quiz and Survey Master" in the search bar
Download the setup to install the plugin
After downloading, the .zip file, toggle to your WordPress website
Go to the Plugins menu
Click on "upload plugin"
Drop your .zip file into the dialog box
Click install and activate
Your plugin is ready to use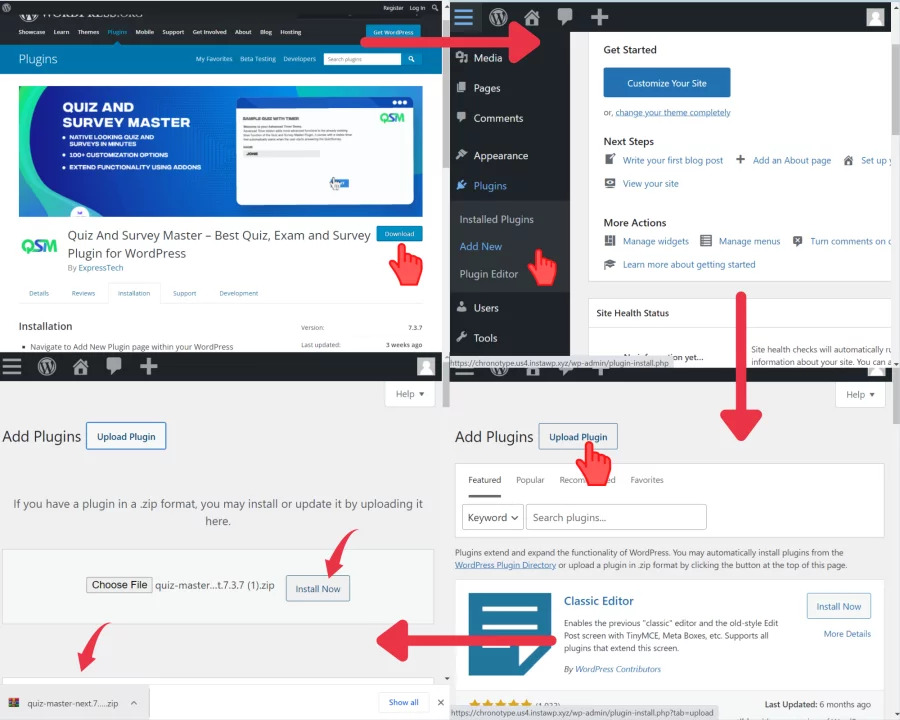 Step 2: Creating the Quiz
When you have finished installing the QSM plugin, you may use it to quickly build "the buddy meter quiz." The plugin includes several themes and marketing features such as follow-up emails and other choices that allow your quiz to do more than just ask questions.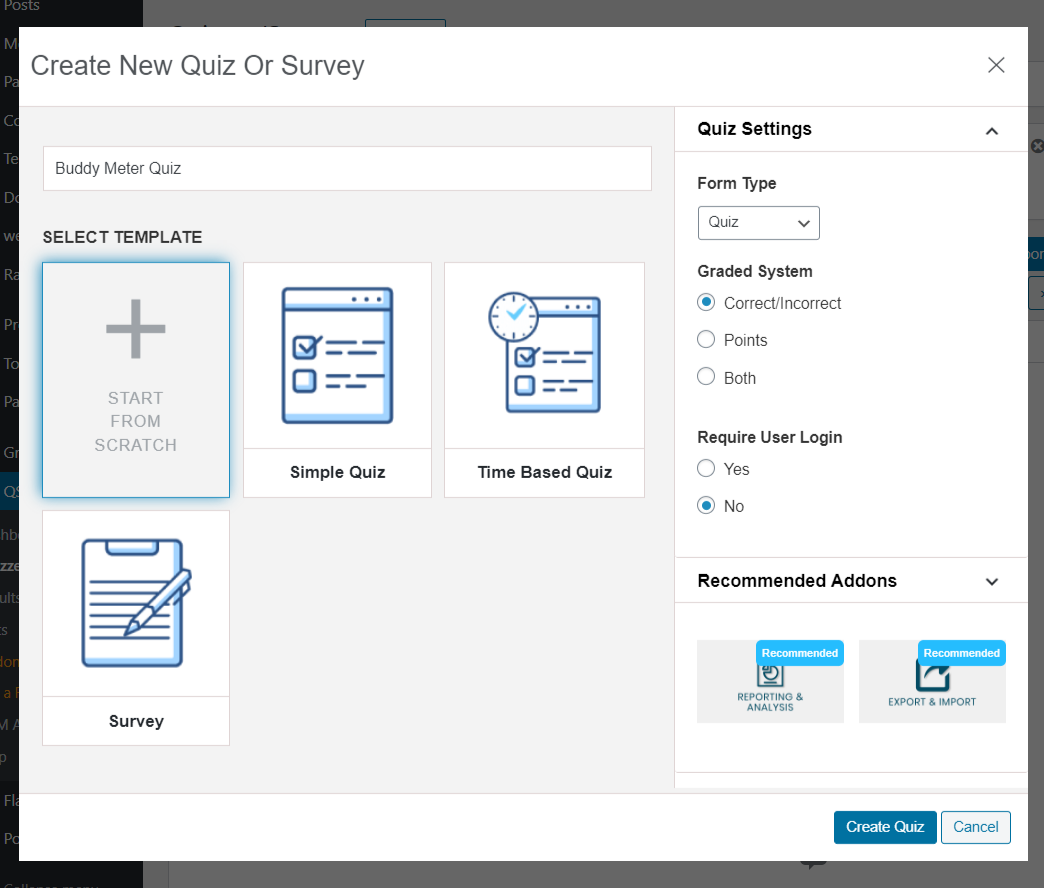 Because of the customizable and interesting QSM themes, everyone will like the visual appeal of this sort of quiz. You can then further customize your quiz by adding the Quiz name and grading system using a variety of QSM add-ons.
In the QSM plugin, there are many distinct types of questions. We presently employ vertical multiple-choice questions to create a correct/incorrect quiz, while polar and multiple-response question styles are also available.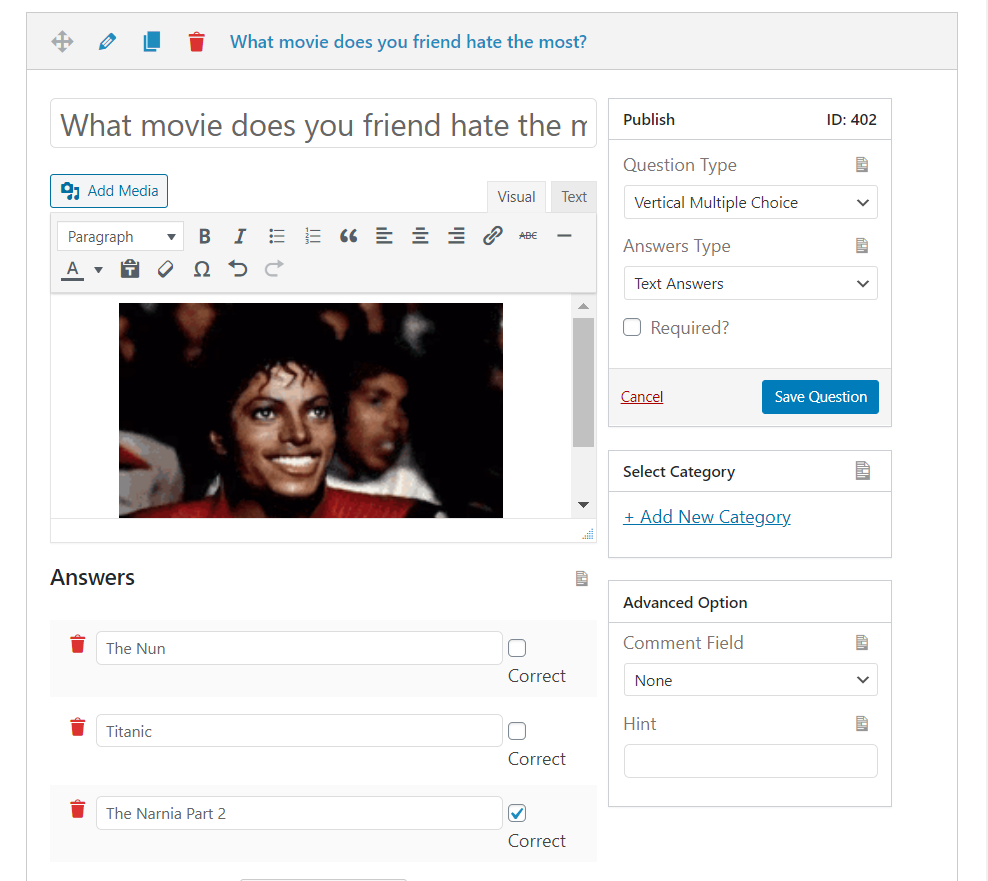 You must modify the many tabs supplied by QSM after completing the first stage. Step-by-step customization is possible with these QSM tabs. The Contacts Tab, for example, can be used to create a contact form, the Options Tab to change the look and feel of your quiz, and the Text Tab to add different messages to be displayed at different points during your quiz.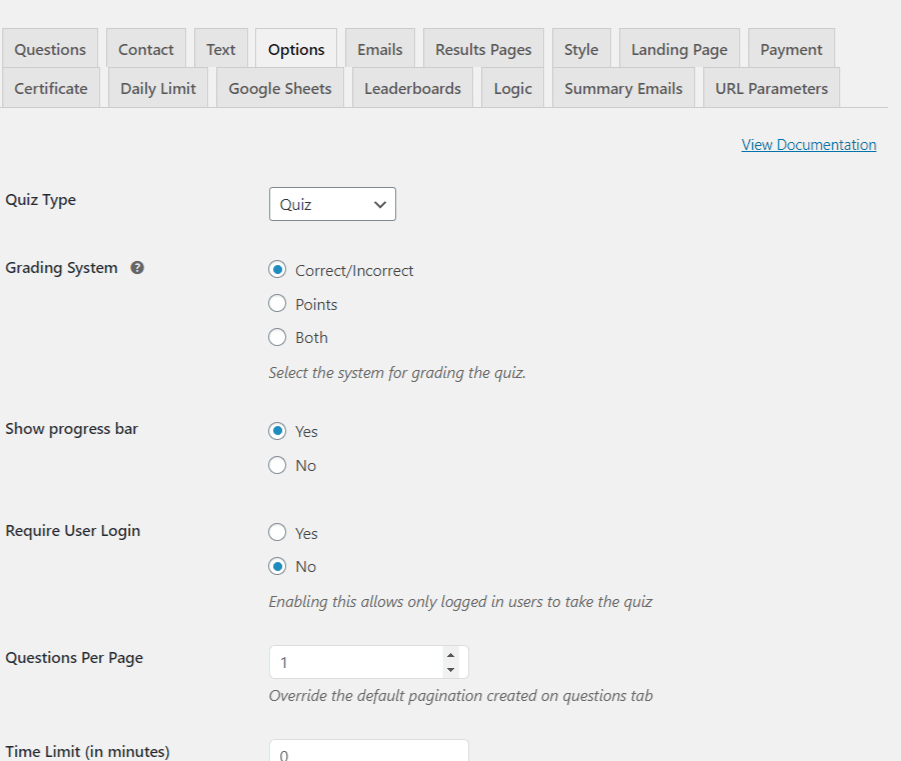 Step 3: Optimising the results page
In addition, you must develop some results pages for the quiz results. The results page for the buddy meter quiz can be different. We will limit ourselves to only two of the result pages because we have designed a correct/incorrect quiz.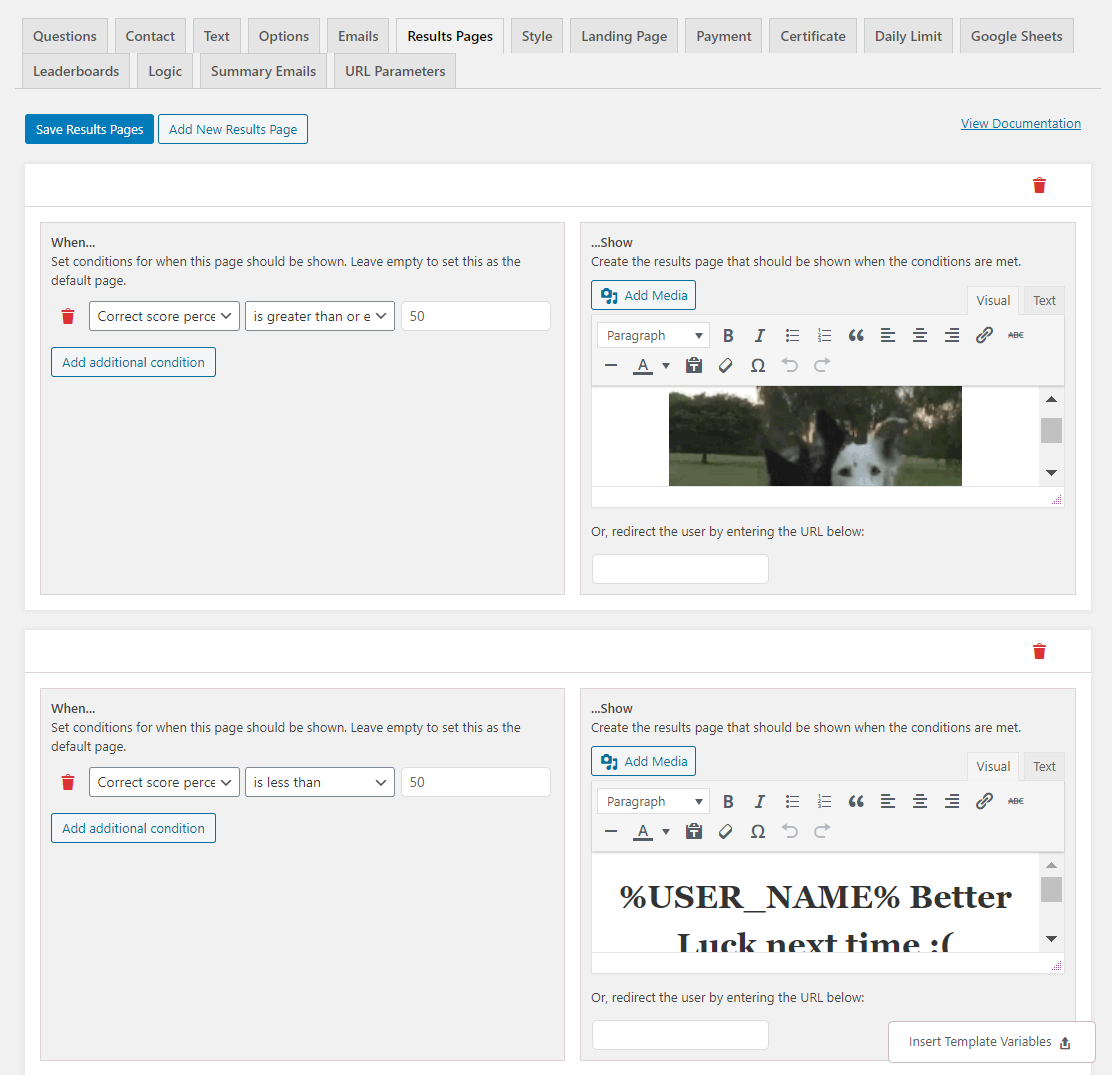 You have the option to optimize each results page separately in QSM, and you can do so using pre-defined templates known as template variables!
Step 4: Publishing the quiz
After you have completed creating the quiz and previewing it, you can simply just publish the quiz on your WordPress website!
Final Thoughts
Users who have already made Buddy Meters have commented that taking this friend quiz is a lot of fun and that they even compete among themselves to see who knows the best. This type of activity is also beneficial for acquaintances since it allows them to learn more about one another; it's also beneficial for best friends who have known one another since childhood. Even siblings are taking part and having a fantastic time doing so.
Even if their buddies get all the answers wrong, people who have used the Buddy Meter say it's entertaining. Even if they just answer one question properly, one can never truly "fail" in this friend quiz. It's all part of the joy to get to know someone, even if what you thought about them wasn't quite accurate.
In fact, several users have stated that the incorrect responses have helped them to form closer friendships; users will have pleasure discussing their incorrect answers and getting to know one another during these chats.
In this blog, we learned how to create The buddy meter quiz using the QSM plugin. The QSM plugin features add-ons that allow you to get the most out of the plugin, themes that beautify your quizzes and surveys, QSM tabs that allow for a differentiated process of quiz optimization, and template variables that allow you to work on your results pages in detail.
If you enjoyed this blog, you might also be interested in reading the flags of the world quiz or how to create a pokemon quiz.
What's New: Pro Bundle of Addons
The Quiz and Survey Master plugin is continually being updated with new features to improve your quiz-making experience. When the renewal period begins in 2022, we will offer you the QSM Pro Bundle of Add-ons.
The Pro collection of add-ons includes all the features you'll ever need. This deal offers access to 10 sites as well as 30+ plugin add-ons! Yes, you read that correctly: the Pro bundle gives you access to ten sites at the same time, including all add-ons.
The following are some of the key elements to look for in the bundle:
Use QSM in ten different sites.
Add-on for Reporting and Analysis
Add-on for exporting and importing
Integrations with Email Marketing
Advanced Timer Export Results with Zapier Integration
Connector for Google Sheets
Save and resume your work
Other blogs you may find helpful
Try Quiz and Survey Master
QSM is a free plugin that allows you to create and publish unlimited Quizzes & Surveys with no cap on questions or answers, helping you to take control of your website's interactive elements.
Download Now