The URL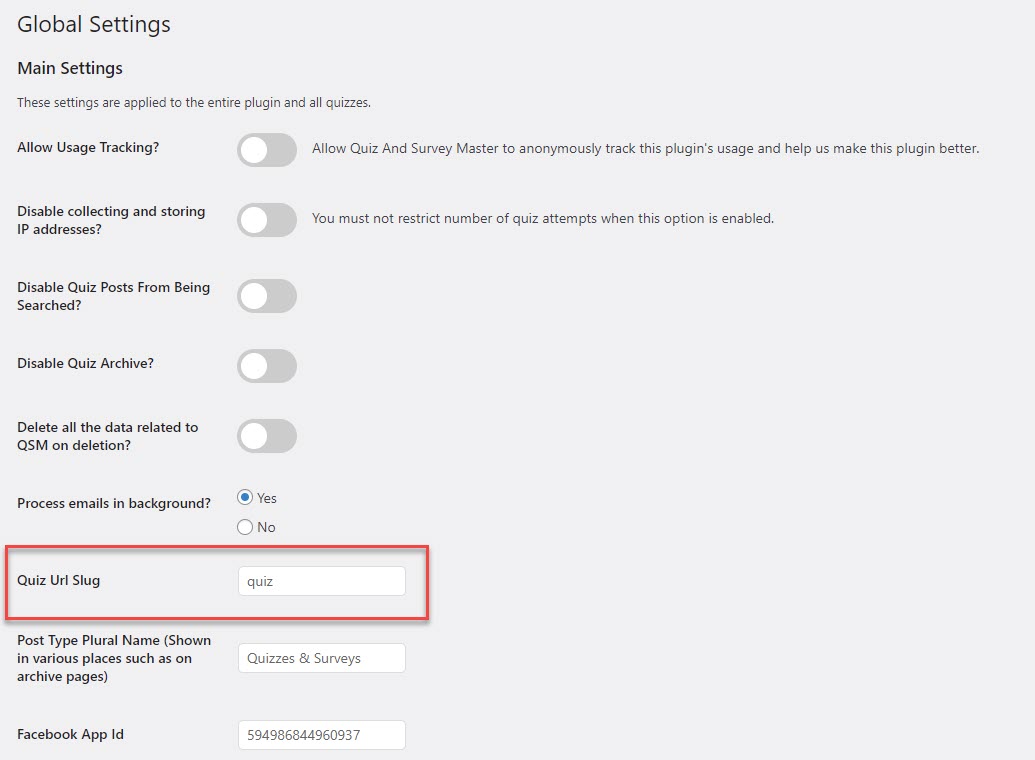 The URL is a custom post type. Every time a new quiz is generated a new URL is also created.
For example, https://staging.qsm.expresstech.io/quiz/sample-survey/. In this example, "quizandsurveymaster.com" is our site name.
"/quiz" is the URL slug that can be changed by navigating to QSM > Settings > Global Settings > Quiz URL Slug. Once you are in the Settings menu you can change the option "Quiz URL slug" to anything that you want.
"/sample-survey" is the name of your quiz.
The Post Settings
To get to the Post settings option, first click Edit/Click on the Quiz you want to Edit. Then Once the Quiz opens up, click on the Post Settings Button that can be located at the top-right corner of the quiz, just beside the preview button.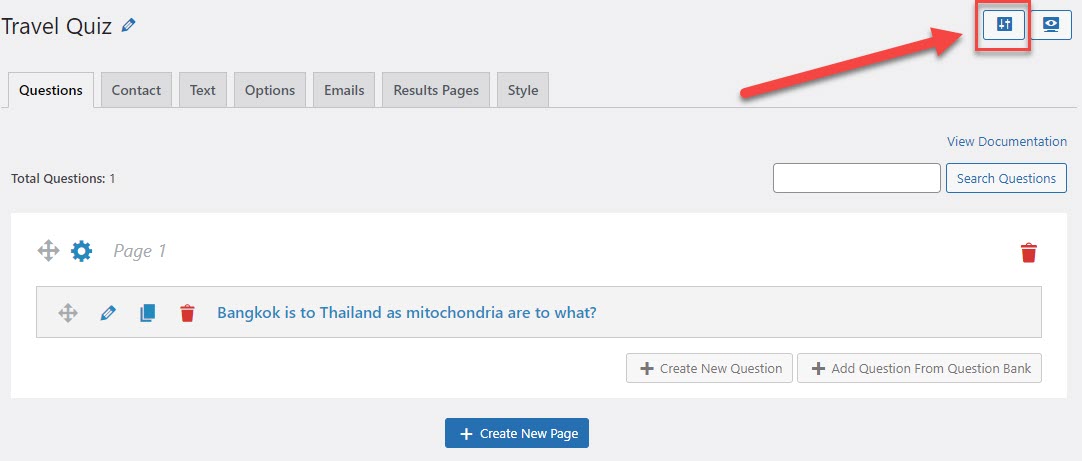 When you click on the Post Setting button, you will see a new "Edit Quiz" window opens up.
Here you can change the name of the page the quiz is on,  change the author name, change the permalink, Enable/Disable comments, or add comments to a post from the admin side, etc.
Once, you are done making all the changes, click the "Update" Button to save the changes.