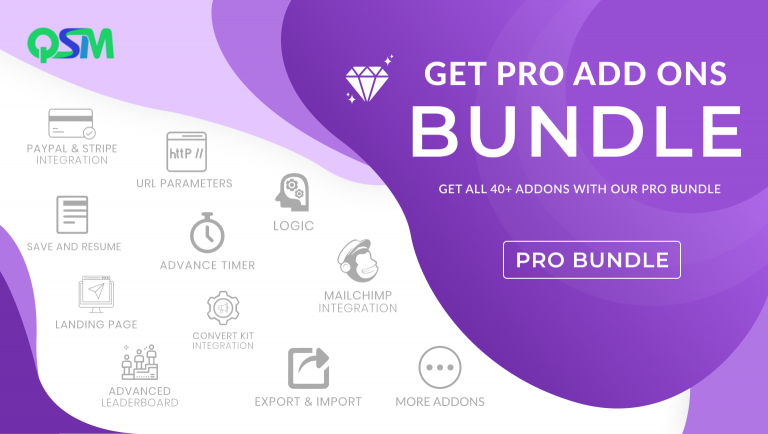 All QSM Addons in one single and affordable package. Over 34 addons are included in this package and new addons are added automatically. Save over $1600 by buying our bundle.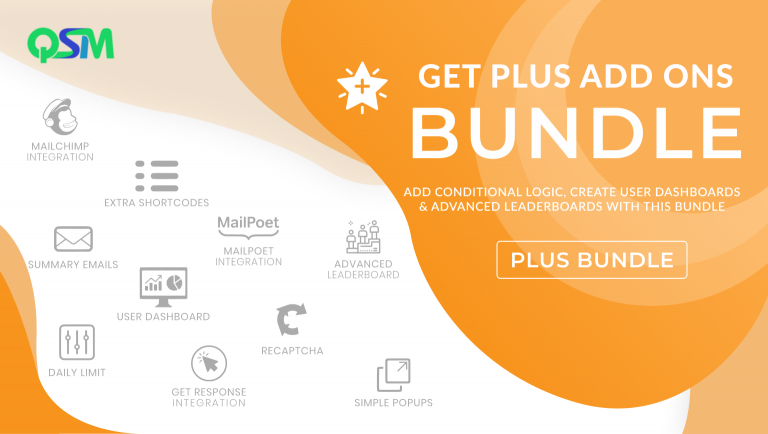 14+ addons to add useful features to your quiz and surveys.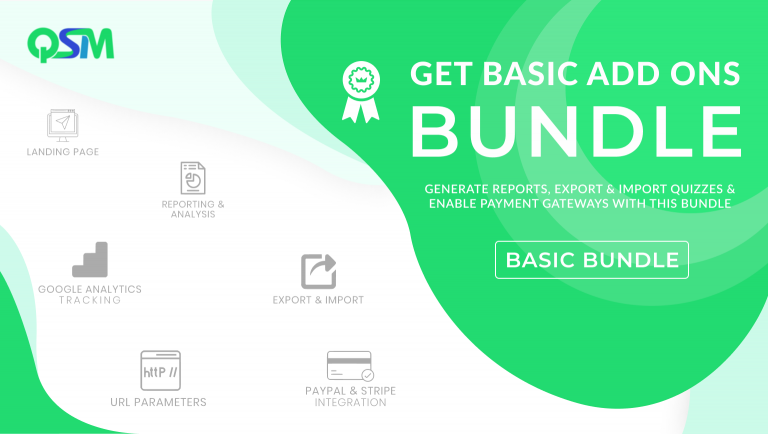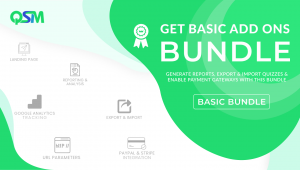 All the right addons to get you started with QSM premium features.