You may have heard frequently that a person is brilliant and wise above his or her years. What does that mean, then? It indicates that they are older mentally than they are physical. We are going to find all about the Mental Age Quiz in this blog.
Mental age is a measure of a person's IQ and how they behave cognitively as they get older. Take a look at the Mental Age Quiz test that we have created using the QSM plugin.
[qsm quiz=96]
What is Mental Age Quiz?
The majority of individuals are interested in learning the solution to this topic. You might occasionally receive awkward comments about your behavior, such as criticism, support, or teasing.

What might be the cause of this? For instance, you might act your age even when you are just 30. You can be working like you're 18 years old, or the other way around. The intellectual age is what we are in right now. Your IQ, personality, and attitude all play a role in this.
Psychologists frequently utilize this technique on adults and it is known as the mental age test. By doing this exam, you can learn a lot about a person's personality and mood. But nowadays, parents frequently have their kids take this test in order to learn more about their personalities and better understand how to raise their kids.
A mental age test quiz can be the solution for psychologists and now, everyone has a curiosity to learn about their mental age. To learn how to create an accurate mental age quiz for your WordPress website, read along!
How to Create a Mental Age Quiz?
Here are the steps to create a Mental Age Quiz test:
Step 1: Installing the QSM Plugin
To make an interesting and likable Mental Age Test quiz, you would require a wonderful WordPress Quiz plugin as well. QSM plugin does the job! It is the best WordPress quiz plugin to make completely optimized quizzes to fit your needs. To download the Quiz and survey master plugin, you can go for two options.
Option 1: To download from your WordPress dashboard
Go to your plugins menu in the WordPress dashboard
Search for "QSM" or "Quiz and Survey Master" in the search bar
Spot the QSM plugin
Click on Install and then activate
Your plugin is ready to use
Option 2: To download from WordPress's official website
On the WordPress website, go to the plugins menu
Search for "QSM" or "Quiz and Survey Master" in the search bar
Download the setup to install the plugin
After the .zip file has been downloaded, toggle to your WordPress website
Go to the Plugins menu
Click on "upload plugin"
Drop your .zip file into the dialog box
Click install and activate
Your plugin is ready to use.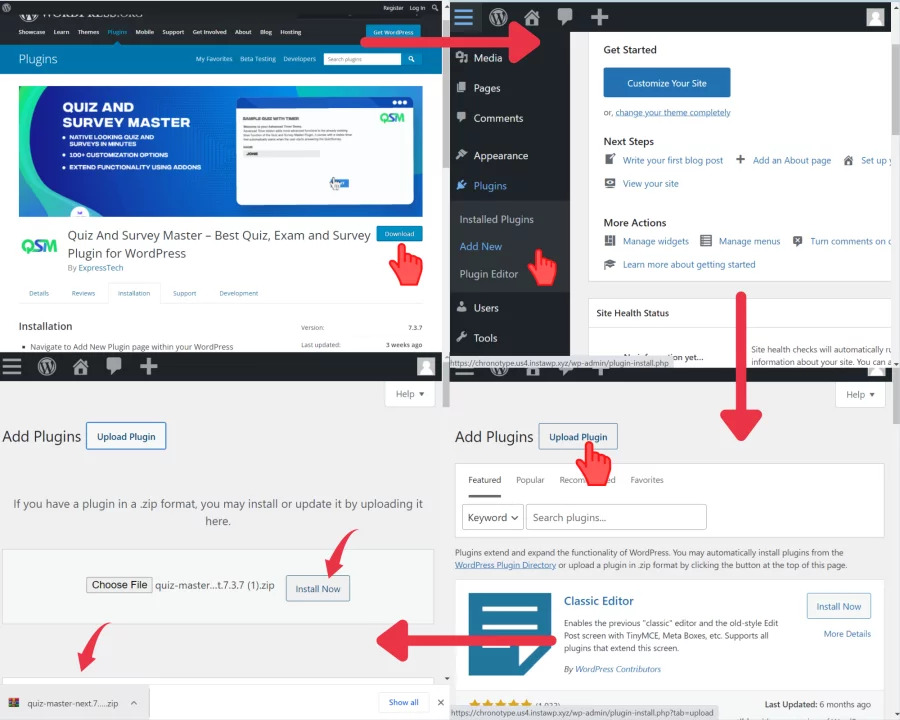 Step 2: Creating Mental Age Quiz Questionnaire
When creating a mental age quiz, you may want to look into the questions that intrigue the users. Quizzes like these, more than often, tend to bore some quiz-takers so it is essential to keep the questions short, resolved, and limited.
You can choose various types of questions in this quiz. Multiple choice questions, true and false questions, multiple response questions, and fill-in-the-blank questions are some of the most common types of questions that find their way into a Mental Age Test quiz.
We have listed for you some example questions that you can use to give your quiz a head start:
I have some Principles and Plans by which I abide.
(True and False Type)
I tend to avoid hard conversations
(True and False Type)
I wish that life could be a party every day
(True and False Type)
I don't like complicated conversations
(True and False Type)
I like to use ______ for social connections.
(Fill in the Blanks Type)
I tend to ______ for venting my emotions
(Fill in the Blanks Type)
Has someone ever told you: "You're an old soul"
(True and False Type)
You have friends older than your age
(True and False Type)
I get angry easily and in most the situations
(True and False Type)
Do you wake up early in the morning?
(True and False Type)
Step 3: Creating Mental Age Quiz
Now that we have them all prepared, we must add the questions to our QSM quiz. Choose "Create new Quiz/Survey" from the drop-down menu to get started. Your quiz's opening questions are highlighted in a discussion box.
You will see that QSM offers a variety of themes to pick from. Following the addition of the quiz's name and grading scheme, you may further customize your quiz by selecting from a range of QSM add-ons.
We are using the title "Mental Age Quiz" you can go for any other attractive title like- your mental age quiz, mental age test, and likewise.
Related: How to make a Euphoria Quiz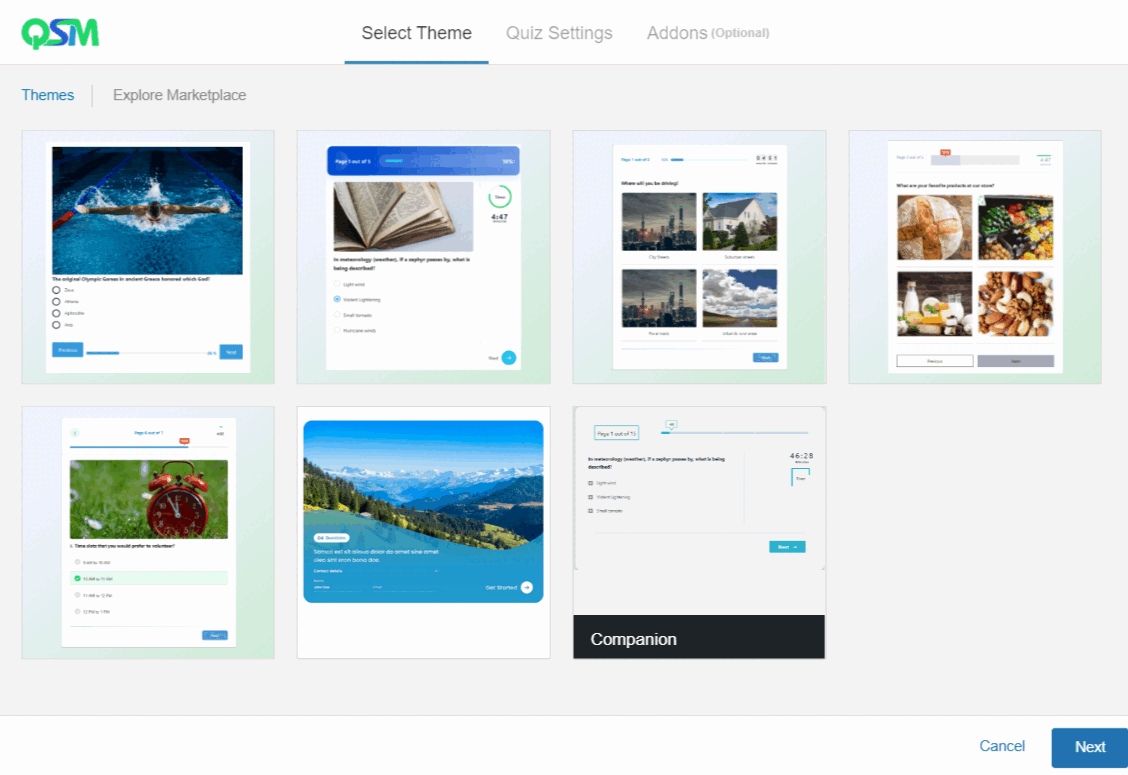 The QSM plugin has a variety of question kinds available. We presently use multiple-choice answers and true and false questions as an example, but you can also choose from fill-in-the-blank and multiple response options.

Related: Explore Types of questions in QSM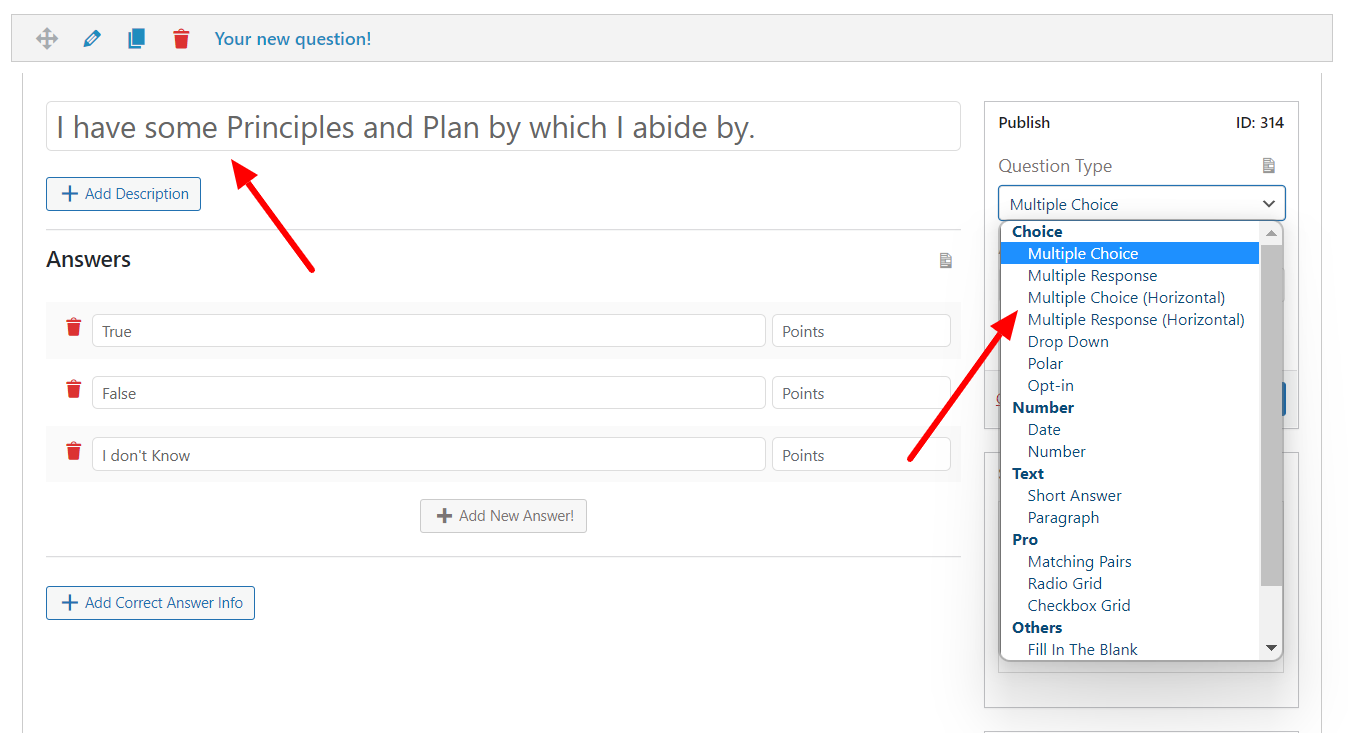 Step 4: Customizing the QSM tabs
It's time to enhance your quiz using a variety of options after adding questions to your questions tab.
WordPress Mental Age Quizzes allow for a variety of customizations, including the ability to send users emails, show them wonderful results pages, and even design a stunning quiz theme. There are also numerous other choices. Make the most of them by exploring them.
Tabs in the QSM allow for step-by-step customization. For example, the Contacts Tab may be used to construct a contact collection form, the Options tab can be used to change the appearance and haptics of your quiz, and the Text Tab can be used to add different messages to be presented at different times during your quiz.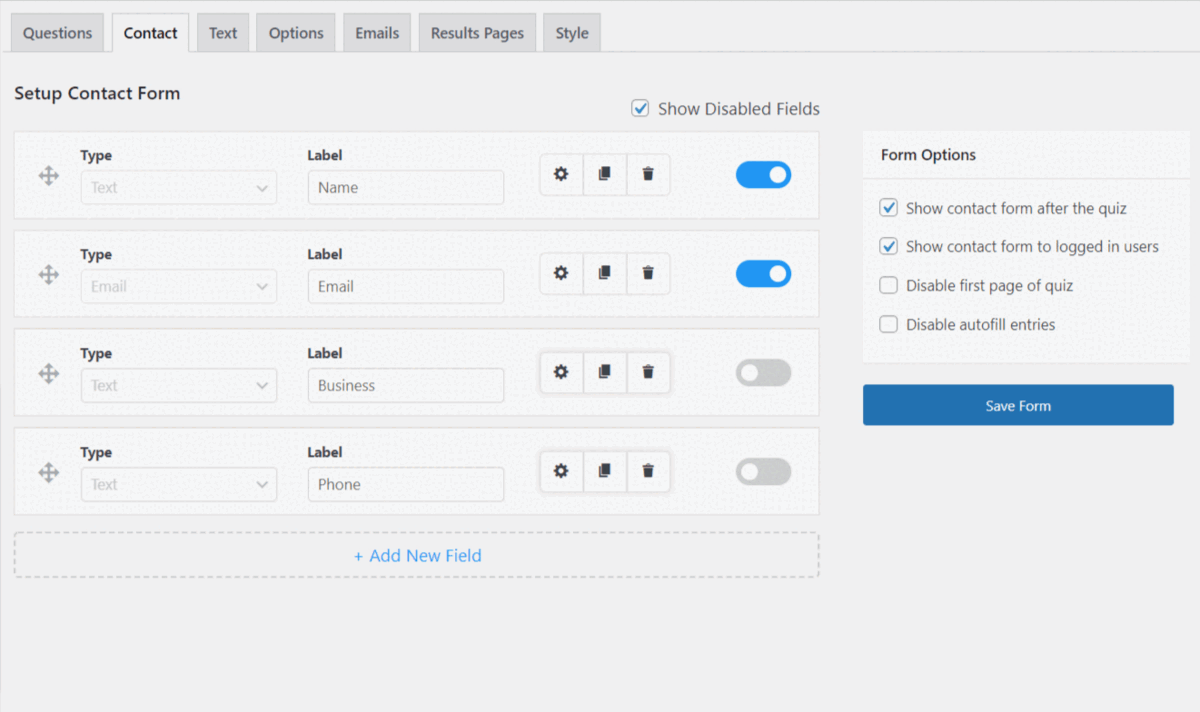 When you create a graded quiz utilizing points and results, emails are really helpful. The QSM Emails Documentation has further information about emails and how to customize the conditions.
Quiz Style is the final configuration choice when building a Mental Age Quiz. The many Quiz Color styles are available here, or you can add your own unique CSS style code.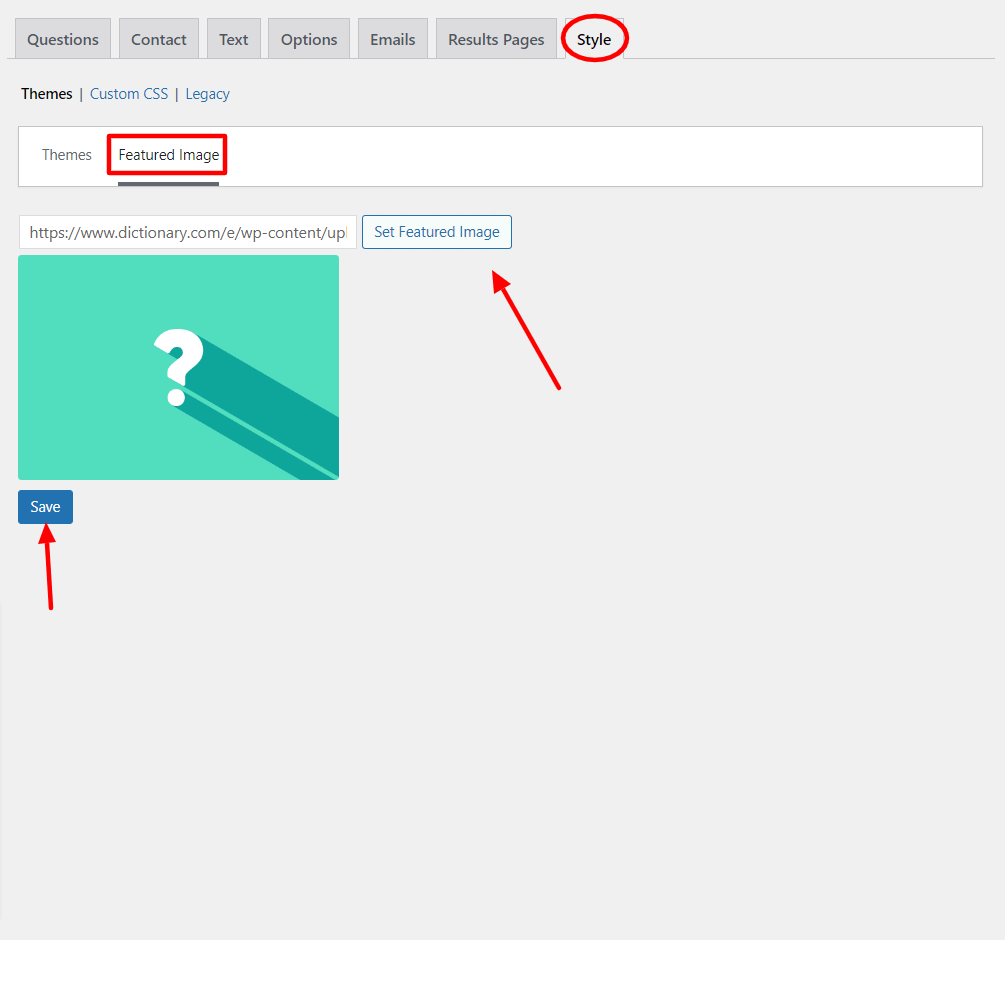 The process of creating a Mental Age Quiz Test and customizing it has come to a finish. The Quiz must be published as the last step. To display the quiz to users, copy and paste the quiz shortcode or link into your webpage.
Step 5: Publishing the Quiz
The quiz's most important feature is the optimization of the Result Page tab. To get the most out of this tab, you should definitely use the template variables and conditional formatting. To make your results pages more engaging, you can add gifs, photos, text, and other elements. Remember that creating a Mental Age quiz test entails producing quality results pages.

Learn how to embed a quiz in a post
FAQs
How can I calculate my mental age?
You can calculate your mental age using the mental age quiz. Such quizzes are created to analyze a person's mental age in response to the questions designed to analyze it.
What is a good mental age?
There is no such barrier to what a good mental age is. However, some researchers have found out a person's peak mental productivity is in the years from 20 to 30. The mental age could largely vary from person to person as it depends upon the living environment and experiences.
What is the highest mental age?
The highest mental age can be as high as 60 years.
Conclusion
In this blog, we learned that you can be more mature than your age. It does not mean you need to be in your old age to make a wise decision. You could be eighteen and taking a decision that could be well more mature than someone who is twice or thrice your age.
You can now create a mental age quiz on your own, using the QSM plugin. This wordpress quiz plugin helps you create a mental age test free of cost. In fact, you can create an endless number of quizzes and surveys without having to pay a penny using the QSM plugin.
Other blogs you may find helpful
Try Quiz and Survey Master
QSM is a free plugin that allows you to create and publish unlimited Quizzes & Surveys with no cap on questions or answers, helping you to take control of your website's interactive elements.
Download Now