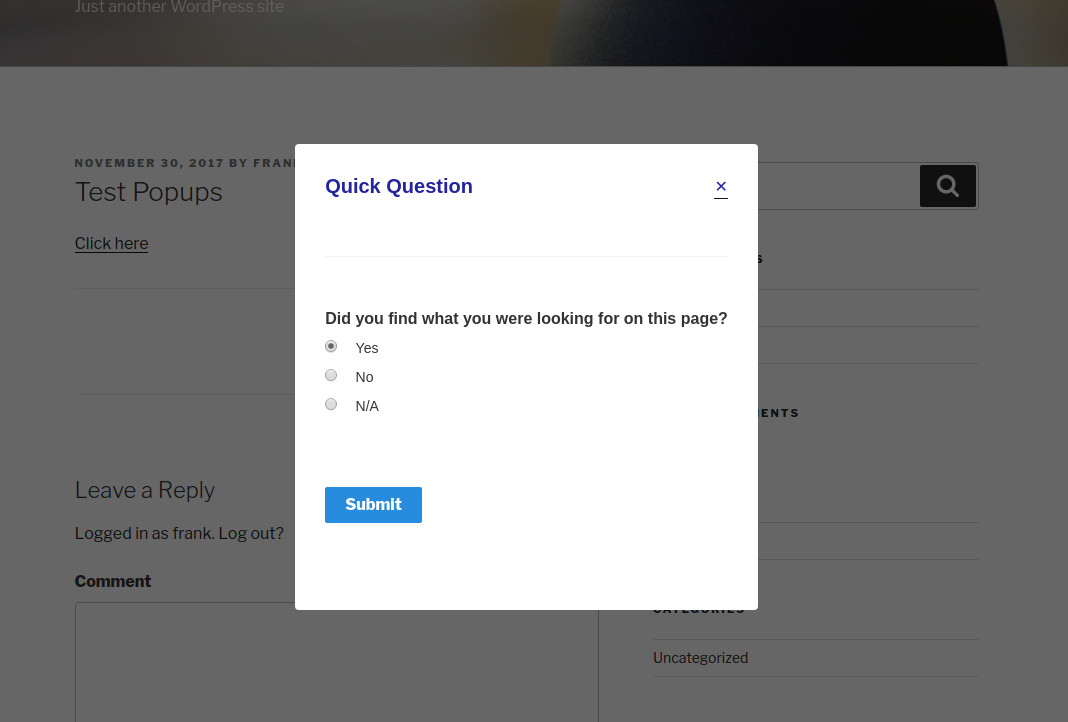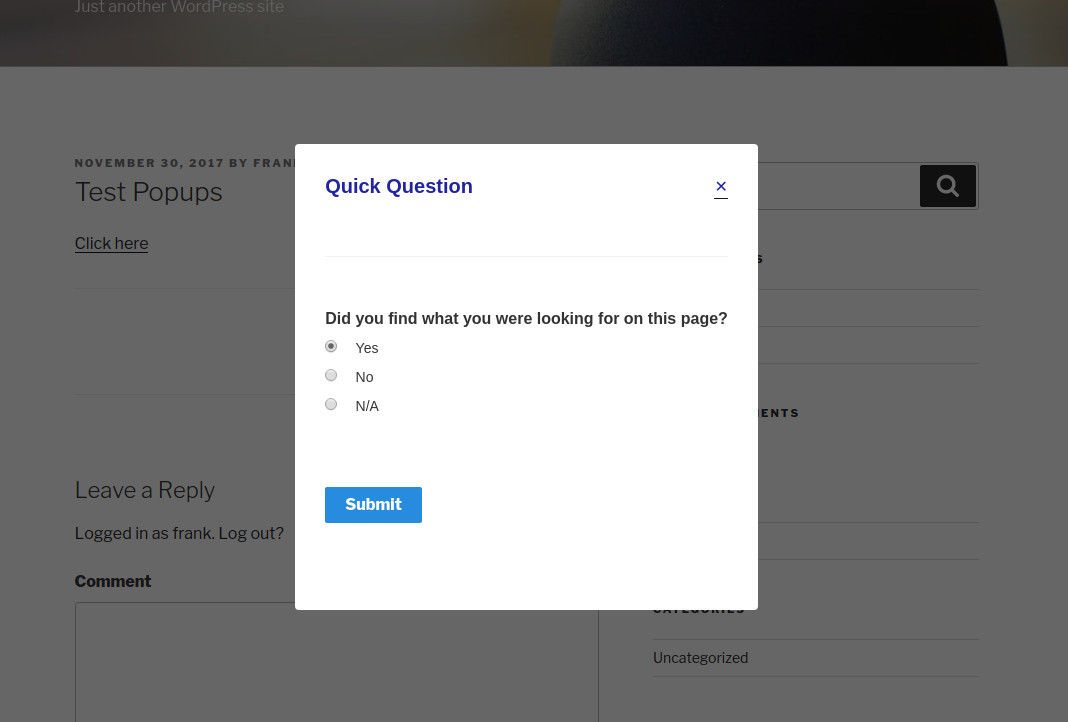 Have you ever wanted to have your quiz or survey inside of a popup? With this easy to use addon, now you can!
This addon allows you to create a link that will open a popup with a quiz or survey inside. Using the addon's simple UI, you can create popups within minutes.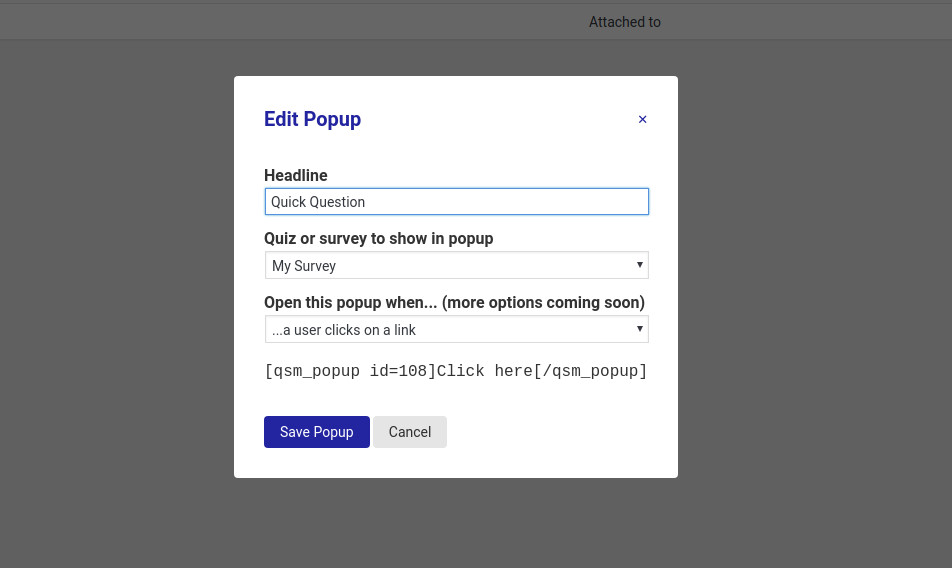 [qsm_popup id=38570]Click here to open the demo survey![/qsm_popup]
Addons include 1 year of support and updates. View license terms. This addon requires Quiz And Survey Master 6.0 or newer. Requires WordPress 4.9 or newer.

Get this addon with our Pro bundle
Buy our Pro Bundle and save over 95% on addon costs. You will get all addons included in the Pro Bundle. → Show me the plans