The QSM Flashcards addon helps to create interactive quizzes by using virtual flashcards with questions at the front and relevant answers on the back. Based on the opinion, the user must label the answer as accurate or incorrect. The results are then displayed on the Quiz results page. QSM Flashcards can be used to create engaging, easy, and interesting quizzes.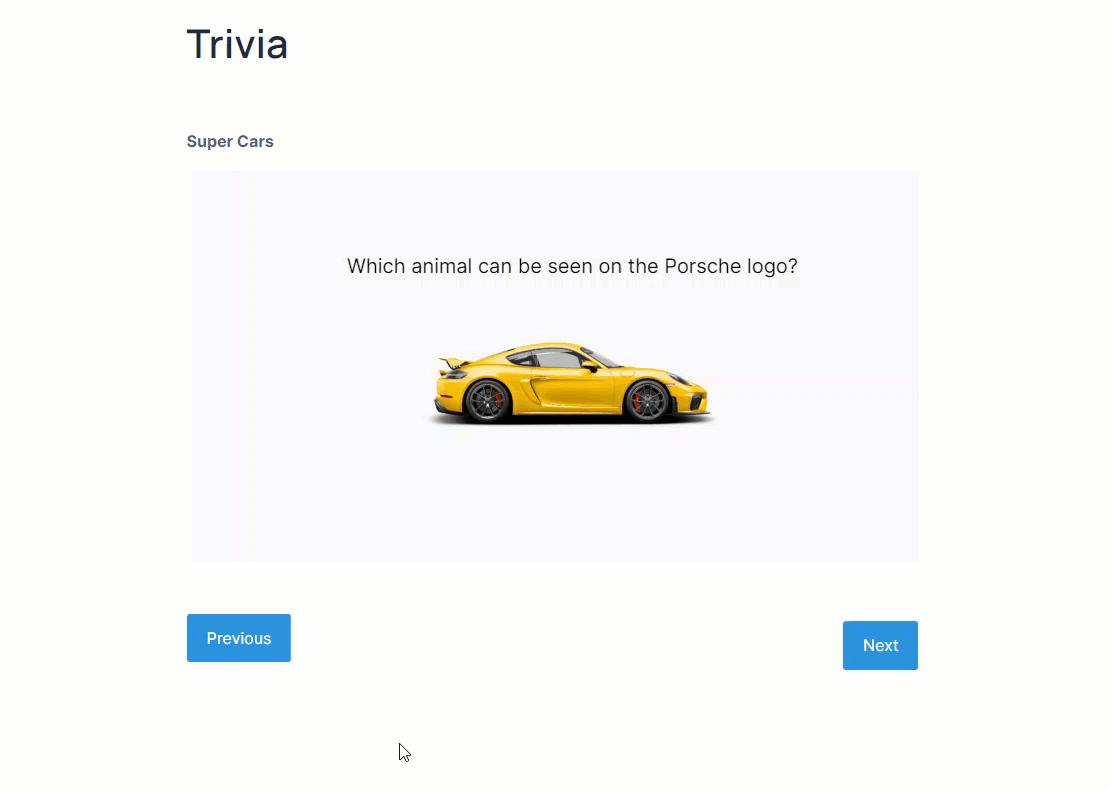 It's very easy to use flashcards on your website.
Step 1: Install the addon
Step 2: Select the Flashcards Question Type and start configuring it.
Step 3: Embed the flashcards on Posts/Pages or as a popup on your site.
To embed the flashcard first goto "quizzes & surveys" and copy the shortcode then goto a page/post and paste the shortcode inside a shortcode block or as a link.
You can even add rich answers & add images on the flashcards to make them more engaging.
Provides Interactive Experience
Flipping cards and guessing the answer provokes thoughts & boosts imagination. Using images on flashcards enables students to grasp concepts easily and are able to recollect things much more quickly.
Users can mark cards as Correct/Incorrect
Let students think and guess the correct answer. Students can now mark an answer as correct/incorrect based on their assessment of the question and compare the answer on the back of the card.
Shows user's responses on the Results Page
Once the user responses are collected and the user submits the flashcards. They are immediately shown the results. If you had entered the "correct answer info" while configuring the flashcards, users will also be shown the correct answer info so they could learn the reason behind the correct answer.
Why QSM Flashcards?
Flashcards are fun to use & have an engagement quotient. It can be used on Education sites, General Informational sites, or for any other purpose.
Improves Memory and boosts recollection
Two-sided flashcards are easy to use and fun
Correct/incorrect marking makes flashcards more interesting
Results are displayed instantly with correct answer info
License & Documentation
Addons include 1 year of support and updates. View license terms. This addon requires Quiz And Survey Master 5.1.2 or newer. Requires WordPress 4.8 or newer.
Screenshots

Get this addon with our Pro bundle
Buy our Pro Bundle and save over 95% on addon costs. You will get all addons included in the Pro Bundle. → Show me the plans