WordPress full site editing themes, also known as block-based themes or WordPress FSE themes, are here to stay, whether we believe it or not. The Gutenberg editor had a mediocre reception when it was released in version 5.0. Millions of WordPress users still prefer the original editor, as evidenced by the classic editor plugin's 5 million+ downloads.
However, keep in mind that the block editor is getting better with each release, and new features are being introduced all the time with the goal of allowing full-site editing in WordPress using the block editor.
WordPress, for full site editing themes, on the other hand, is only getting started. The full site editing themes are still not very popular because the block editor is not as user-friendly as renowned page builders such as Elementor, Divi, Beaver, and others. But the 5.9 upgrade promises some viable changes in these WP block-based themes and their interactive quotient.
We have listed several best full site editing themes. These full site editing WordPress block themes are not only famous but also affordable. In fact, most of them are free of cost. You can try the hands-on demo for these themes from the WordPress website.
1. Gutena
With contemporary block designs built-in, Gutena is a free block theme for WordPress. It has a tonne of lovely design components that are suitable for many different usage scenarios. The FSE (Full Site Editing) philosophy of WordPress is what Gutena intends to further. Gutena, which is built on top of the core editor, guarantees a responsive website with a core web vitals score of 95 or higher.
It's incredibly simple to utilize Gutena; all you need to do is import a pre-built sample using our partner plugin, Gutena Kit, or use completely constructed block patterns. Because we are straightforward and adhere to the block standards, our customers adore us.
2. GeneratePress
One of the most popular WordPress themes, GeneratePress, do not use the Gutenberg plugin to provide a superb block-building experience. To fully utilize this block theme, you should instead install the GenerateBlocks plugin (from the same developer).
With this theme and the GenerateBlocks plugin, you may create any form of layout and modify any part of your website. See my in-depth GeneratePress theme review for more information, as well as the differences between GeneratePress's free and premium features. It religious follows through the Gutenberg full site editing.
2. BlockBase
Automattic's Blockbase is one of the experimental full site editing themes. The Site Editor tab appears once Blockbase is activated, and opens the full-site editor.
The Gutenberg editor can be used to edit a variety of templates, including the Index template, Front Page template, Singular template, 404-page template, and Search page template.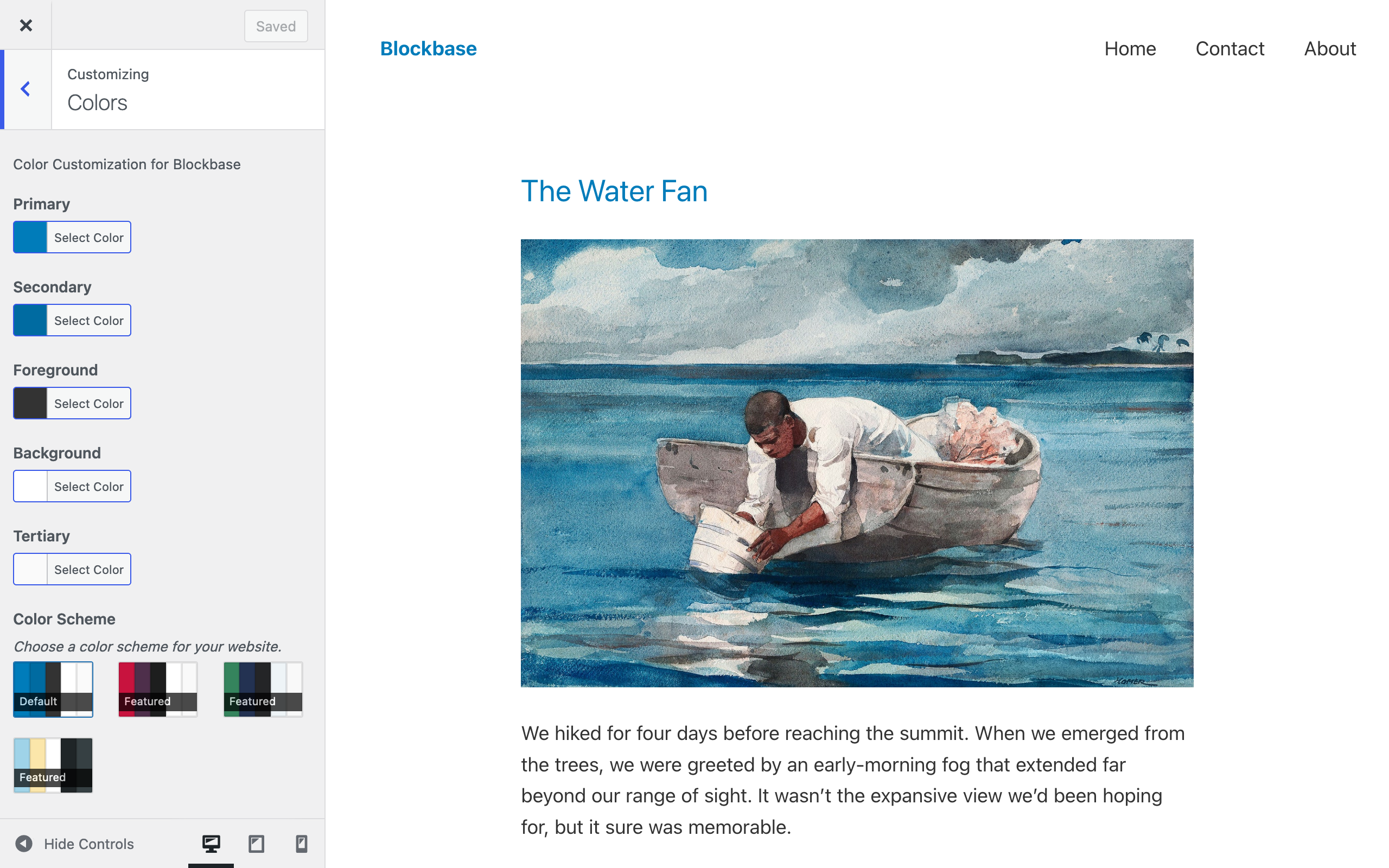 By modifying the Singular template, you can change the entire layout of the post or page. Post Title, Post Content, Post Author, Post Date, and other dynamic aspects are useful to experiment with.
The nicest aspect is that you may customize your pages by adding pre-defined block patterns.
Blockbase also allows users to add Template Parts to their content, such as a header, footer, or sidebar, and store their custom template parts. Consider template elements such as sections or patterns that can be utilized several times.
Also Read: 10 Cool Tips and Tricks for WordPress
3. Naledi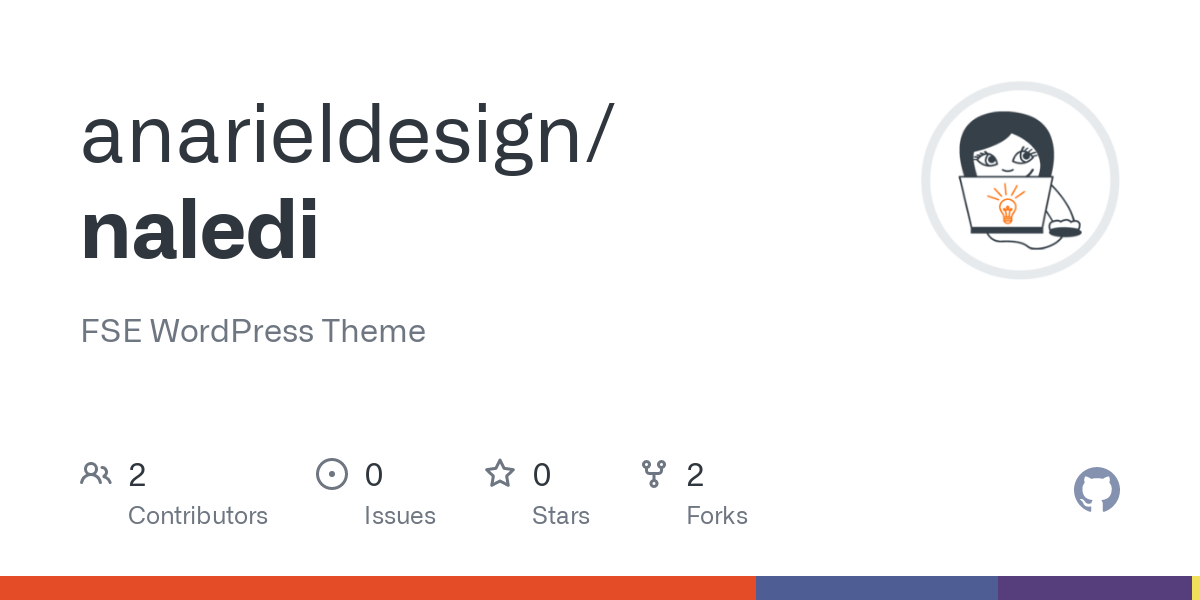 Anariel Design's Naledi is another WordPress block theme with full-site modification capabilities. It functions in the same way as Blockbase, with the exception that it has a few extra templates to play with. This is one of the Gutenberg FSE themes, as we call them popularly. These themes are sturdy and stable with the Gutenberg plugin.
Furthermore, the default homepage template is well-designed, and you should have more fun modifying the theme template.
4. Tove
Anders Noren, a well-known designer, created Tove, a lovely WordPress block theme. Although it was created with restaurants and coffee shops in mind, you may easily adapt the theme to your specific needs.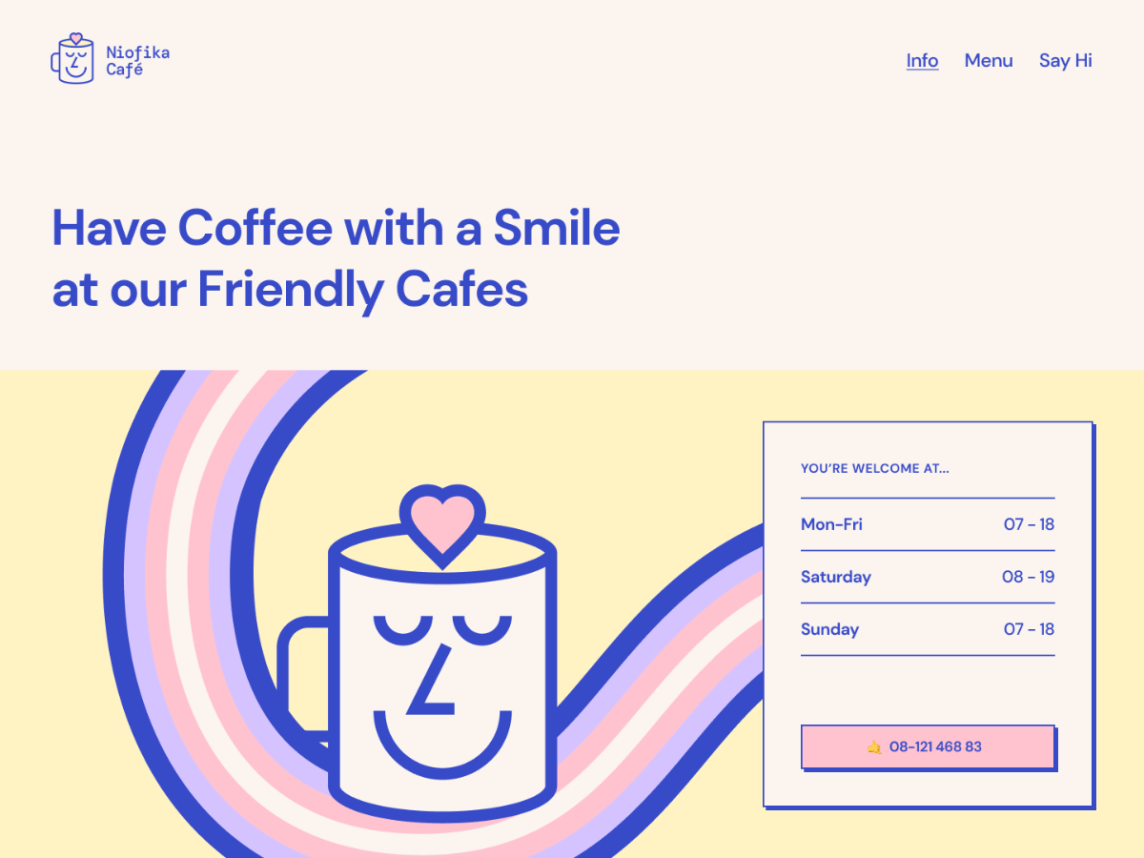 You may change the appearance of your header and footer, create completely new page templates, change the structure of your blog archive and blog entries, and much more with Full Site Editing. Tove is designed to make everything as simple, enjoyable, and productive as possible.
Tove was created with restaurants and cafes in mind, featuring templates for restaurant menus, opening hours information, and call to action for booking a table, among other things. Of course, you can utilize Tove for any type of website you wish.
5. Armando
For blogs or sports teams, this is an experimental full-site editing theme. Gutenberg version 10.6 or newer is required for this theme. Site headers, site footers, and page layouts are all included in Armando's block styles and block patterns.
The theme is a good place to start for theme authors who haven't dabbled in block-based theme creation yet. It's also suitable for end-users who want to try out Full Site Editing in its current version.

The concept isn't really artistically appealing. It's straightforward. It's a simple blogging theme that highlights every aspect of the Gutenberg team's progress toward the new block-based design system.
6. Kiyono
Kiyono is a simple blog theme with five block patterns and a blank template for people who want to try out WordPress's new Full Site Editing feature. Kiyono is a responsive and Gutenberg-ready theme that is also fully accessible.
It aids in the development of inclusive websites and the enhancement of the user experience for persons who use assistive technologies.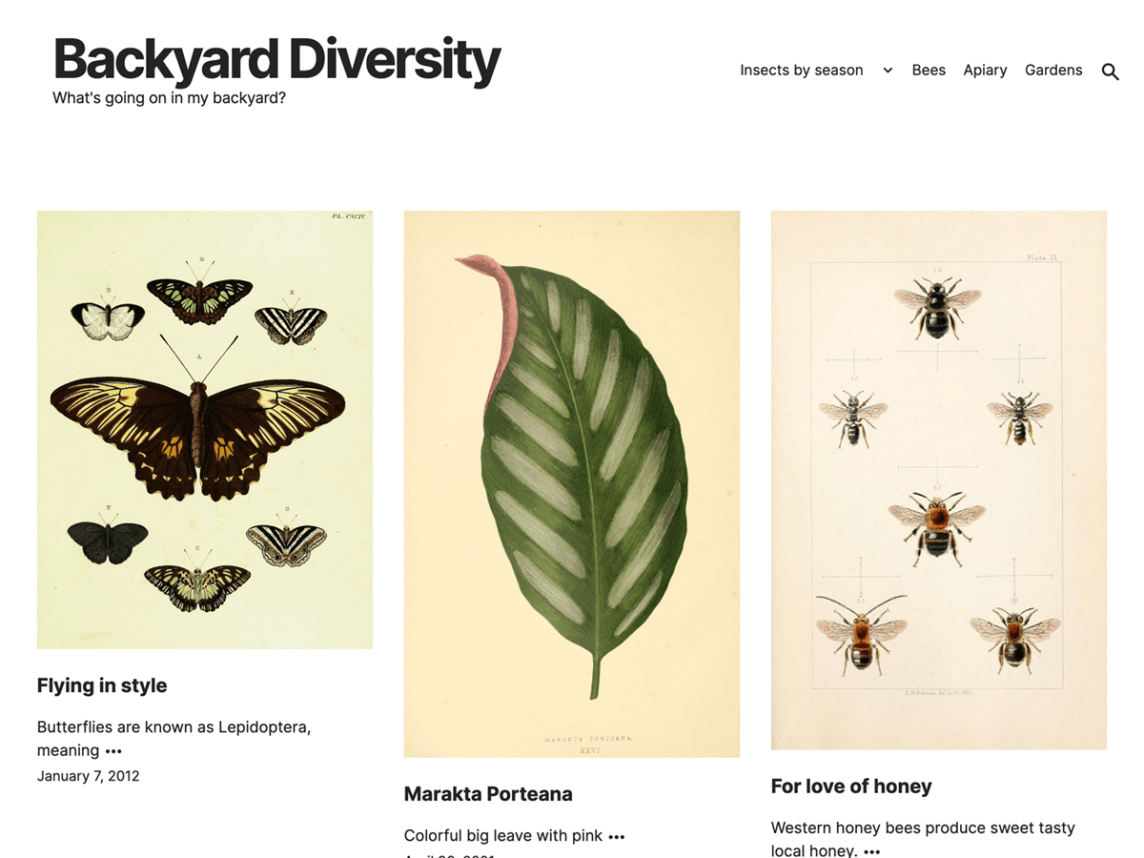 7. TT1 Blocks
TT1 or Twenty Twenty block themes are the most common theme and sort of default to a WordPress website.
TT1 Blocks are actually an experimental block-based version of the Twenty Twenty-One theme. It's designed to take advantage of the Gutenberg plugin's full-site editing capabilities. This theme isn't meant to be used on a live website.
8. Hansen
Hansen, a UXL Themes project, is one of the most elegant projects that can function with the Gutenberg plugin's site editor. The author of the theme took it a step further by including different block patterns.

The majority of the patterns we've seen so far have been designed particularly for post or page content. The Hansen theme expands on this concept by creating patterns for various site sections.

The theme includes two and three-column layouts for displaying the most recent content. Hansen is much more than just a collection of designs. The overall appearance of the theme is also rather appealing. It has a little more oomph than some of the other block-based efforts I have seen.
9. Clove
Clove is a WordPress theme for artists that is simple and versatile. It's influenced by nature and features lovely, vintage graphics. Clove is a WordPress theme for full-site editing that includes a set of templates and design options that may be tweaked using Global Styles.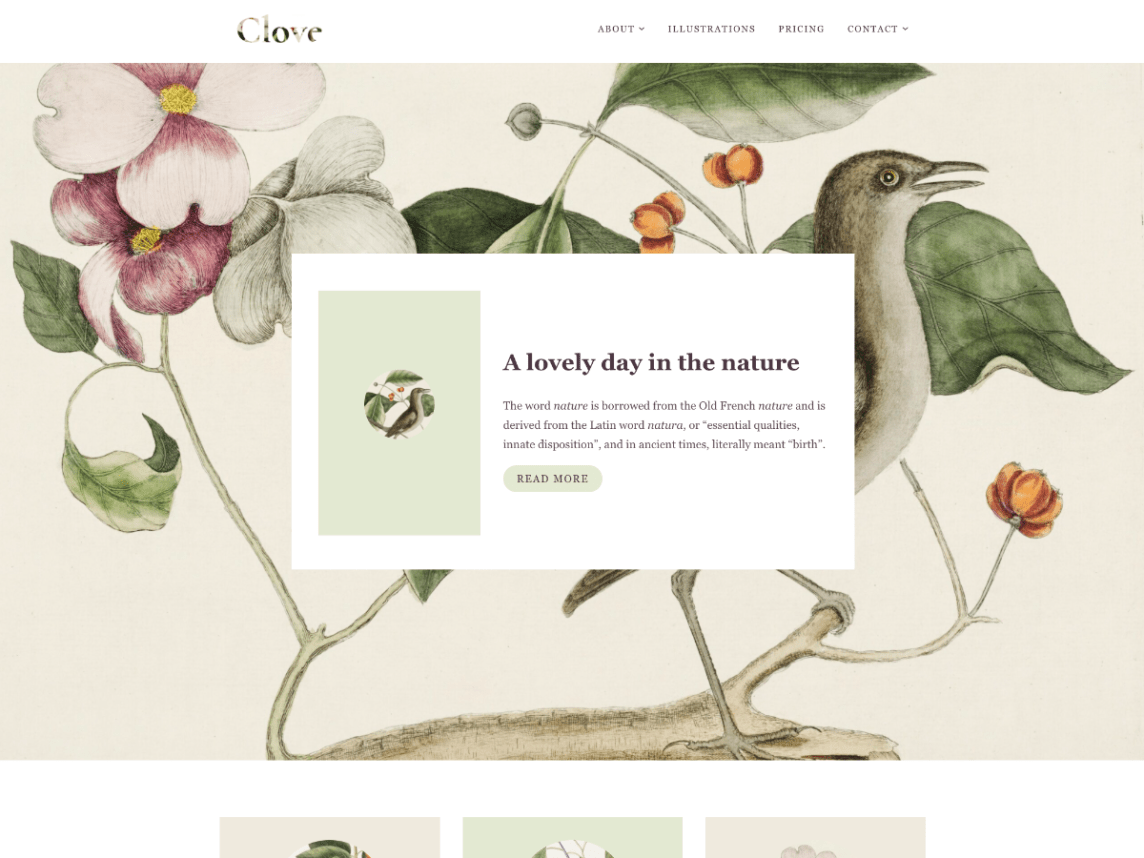 10. Ona
Ona is a minimalist WordPress theme with full site editing capabilities. It comes with a number of pre-programmed block designs.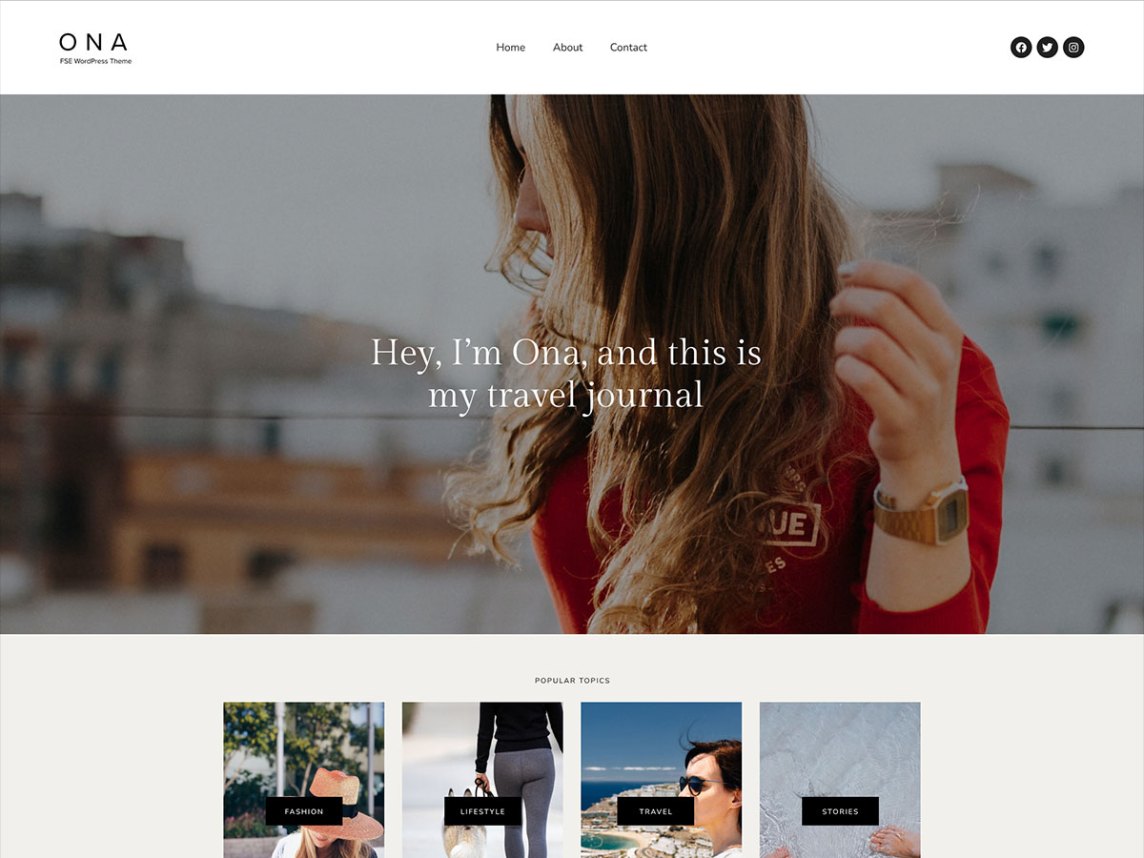 Colors and fonts can be easily customized using global options. This theme is ideal for websites that need to load quickly and have an immediate impact on Core Web Vital's performance.
To utilize Ona before WordPress 5.9 is available, you must have the Gutenberg plugin installed (version 11.7 or higher).
Conclusion
This is a list of all the best Full Site Editing themes available for WordPress. You can use these themes for your personal website or your e-commerce and even your blog. Themes elevate the look of your website and will help you to create it with an interactive tinge. More than that, learning about the Gutenberg Full site editing, we still have in store some top paid themes which you can avail of from the official WordPress website. Thank you for reading!
What's New: Pro Bundle of Add-ons
Pro Add-ons are here and we are delighted to inform you that now you can also become a pro-musketeer of quizzes and surveys using them. You can avail up to 10 sites and it comes with an Advanced timer. You can even get the save and resume option, and the list goes on. get 34+ add-ons to customize your quizzes and make them more interactive for the quiz-takers. So what are you waiting for? Get yours right away with just one click!
Other blogs you may find helpful
Try Quiz and Survey Master
QSM is a free plugin that allows you to create and publish unlimited Quizzes & Surveys with no cap on questions or answers, helping you to take control of your website's interactive elements.
Download Now